ADDRESS
Main Campus
13 Oenoke Ridge Road
New Canaan
CT

This house, located prominently next to the Town House, was built by Stephen Hanford, a weaver and New Canaan's first licensed tavern keeper, at a time when Connecticut law required each community to have an "ordinary" tavern and inn for travelers.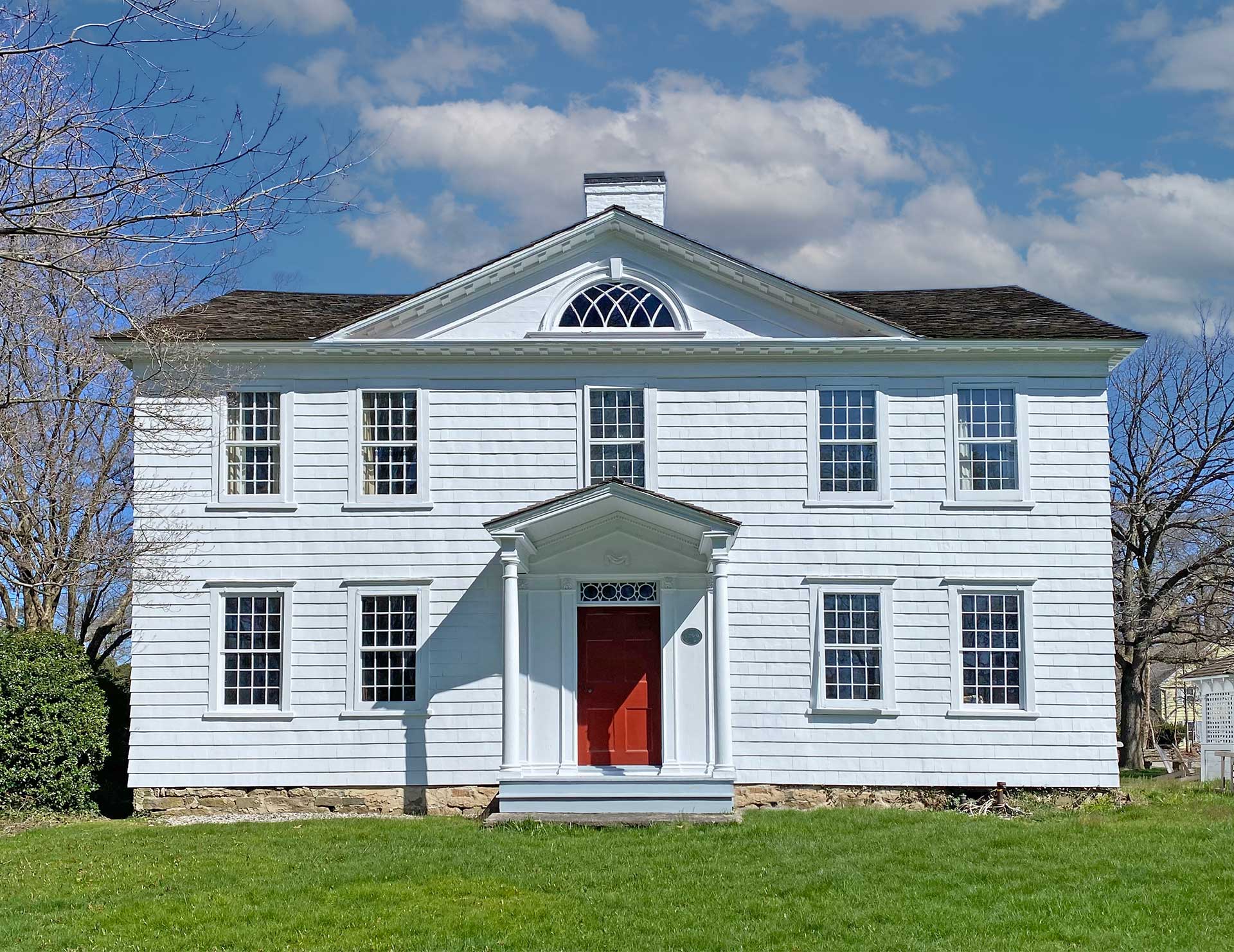 Stephen Hanford, born in 1735, was a weaver. By 1761, he had saved enough money to purchase 10 acres from his uncle on what was then called Haynes Ridge (now Oenoke Ridge). Between 1761 and 1764 he built what the Historical Society now calls the Hanford-Silliman house. He lived there with his wife, Jemima Kellogg, and their two daughters, Dinah and Ruth. Jemima died shortly after Ruth's birth in 1767. Stephen remarried and had a son, George, in 1777. When Stephen died at the age of 47, his second wife, Sarah, sold the house and ten acres to Elisha Leeds. Leeds gave it to his daughter, Martha, and her husband, Dr. Joseph Silliman. They lived in the house and had seven children.
The house remained in the Silliman family for 126 years. After the NCM&HS purchased the property in 1957, the Silliman family donated a number of artifacts and letters so that much of the contents of the house is original to that family.

The craft room contains a traveling loom that may have belonged to Stephen Hanford. This room contains spinning weeks, and all the tools needed to turn flax into yarn – a bark breaker, a scuttle knife, a hetchel. When we have school children visit, they card wool. The entire house is open to visitors.