ADDRESS
Main Campus
13 Oenoke Ridge Road
New Canaan
CT

The original Town House was built in 1825. The second story was used by the Masonic Society, which rented the space for 20 years for $20 per year. In 1963, the Historical Society purchased the building from St. Michael's Lutheran Church and moved its headquarters there.
The upstairs is now the Susan Bishop Gallery, the NCM&HS's main exhibition space named for longtime supporter and past Board President Susan Bishop. In addition, the upstairs contains storage for the extensive clothing and textile collection.

The building also contains the offices, a large conference room that is available for rent, a Parlor where social gatherings and exhibition receptions are held, a smaller downstairs Silvermine Gallery, the clock collection and the Simon room, which features the paintings of Augusta Simon. A climate-controlled vault downstairs houses some of the most important records and objects in the Society's collection.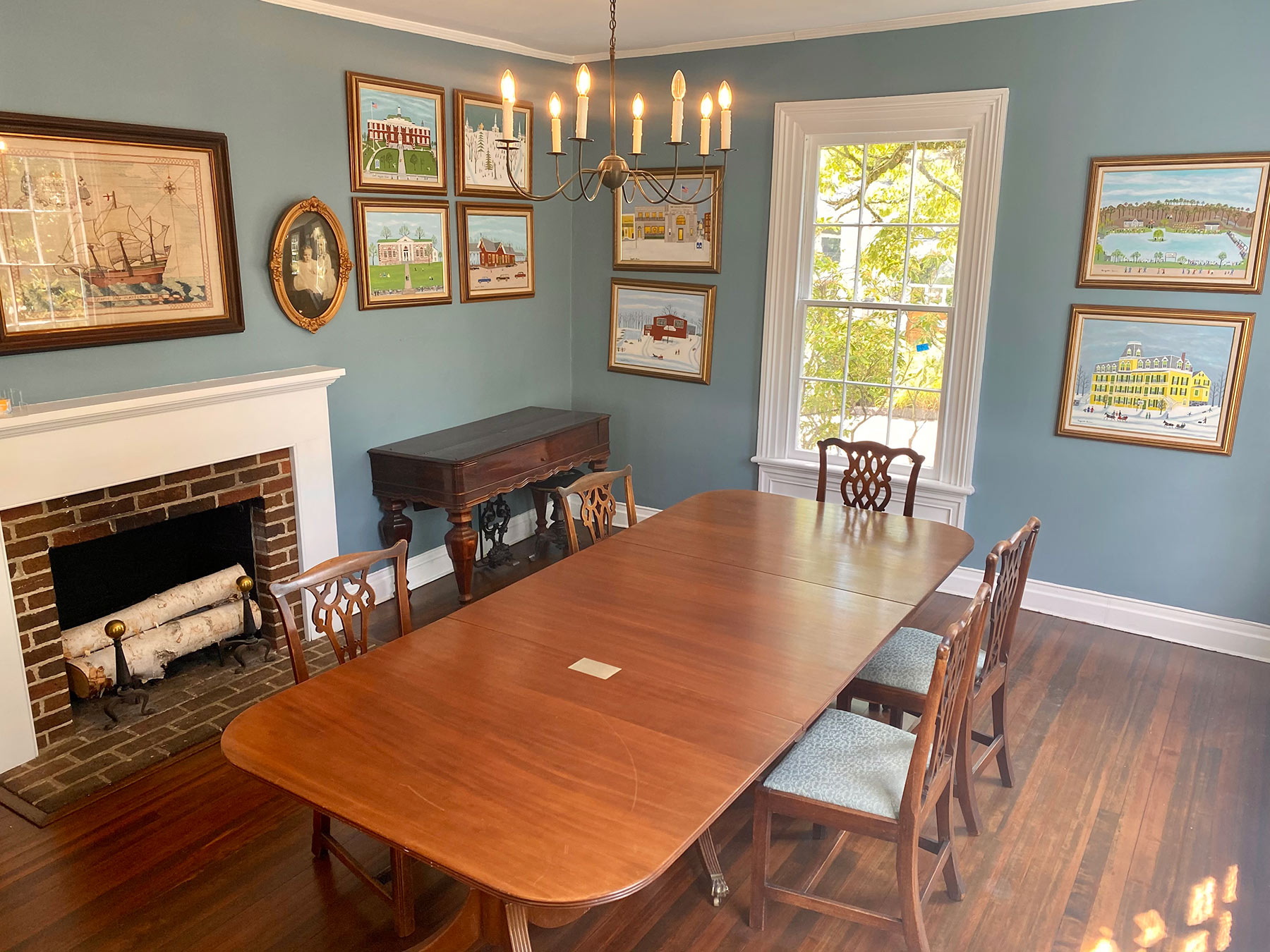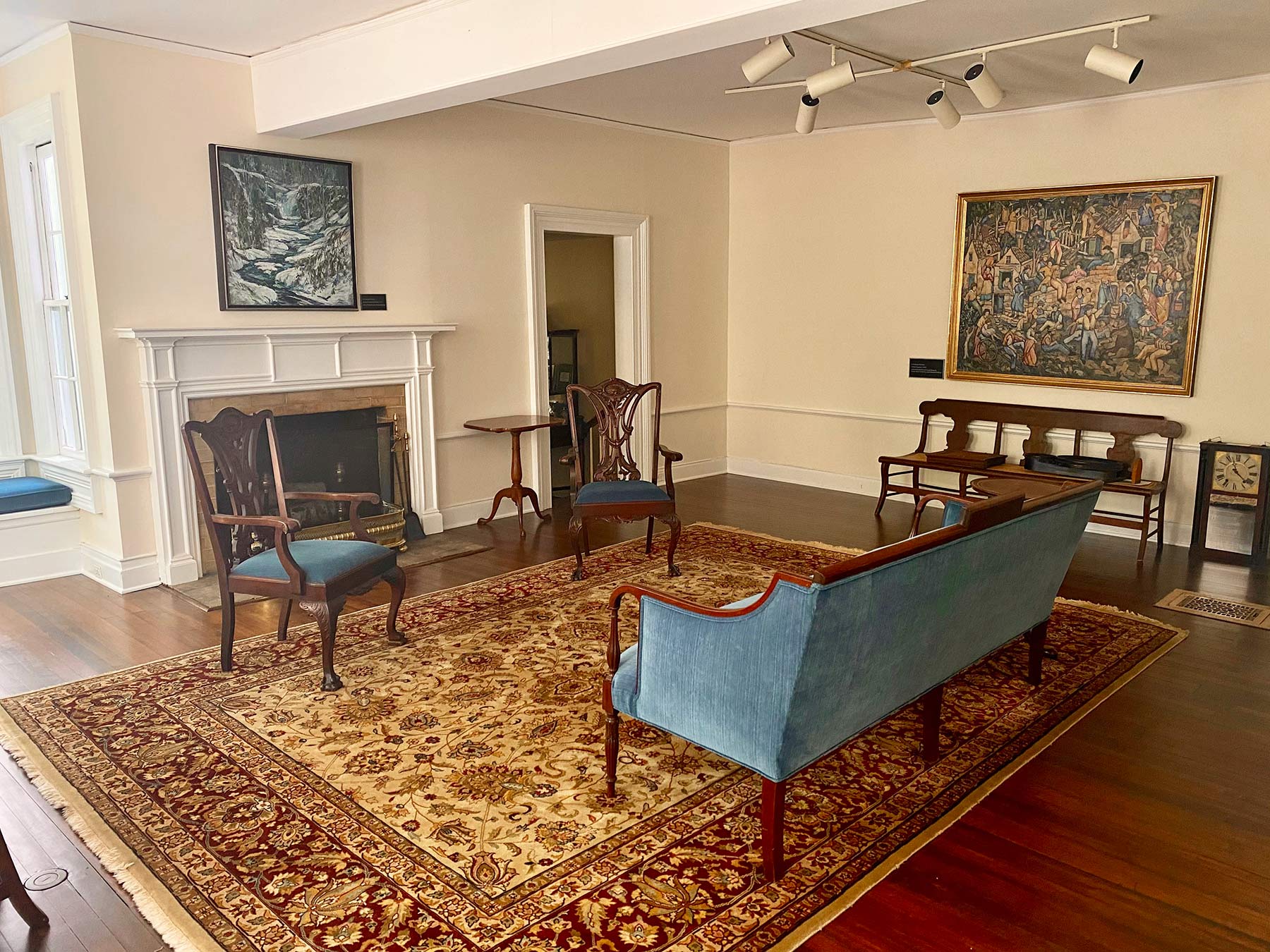 The Library, also located in the main building, was added to the Town House in 1975. Dedicated in honor of Jane Watson, the daughter of the founder of IBM, it now houses nearly 3000 books on New Canaan and its surrounding towns, the people who lived here, family genealogies, mid-century modern architects and architecture, and antique restoration. It also has extensive files and photographs on individual properties, people, events, and other happenings in town. The Librarian and Archivist is available to help visitors with individual research projects.

In 2000, the architect Richard Bergmann designed an archival annex for the Town House and a conference room upstairs, which was dedicated in 2000 to Janet Lindstrom, who was the Executive Director at the time.