ADDRESS
Main Campus
13 Oenoke Ridge Road
New Canaan
CT

Built circa 1799 by residents of New Canaan's School District 2, the Rock School was located originally at Canoe Hill and Laurel Roads on a rocky outcropping donated by David Lockwood. It was built from repurposed beams and boards, served grades 1-12, and was in continuous use until 1933.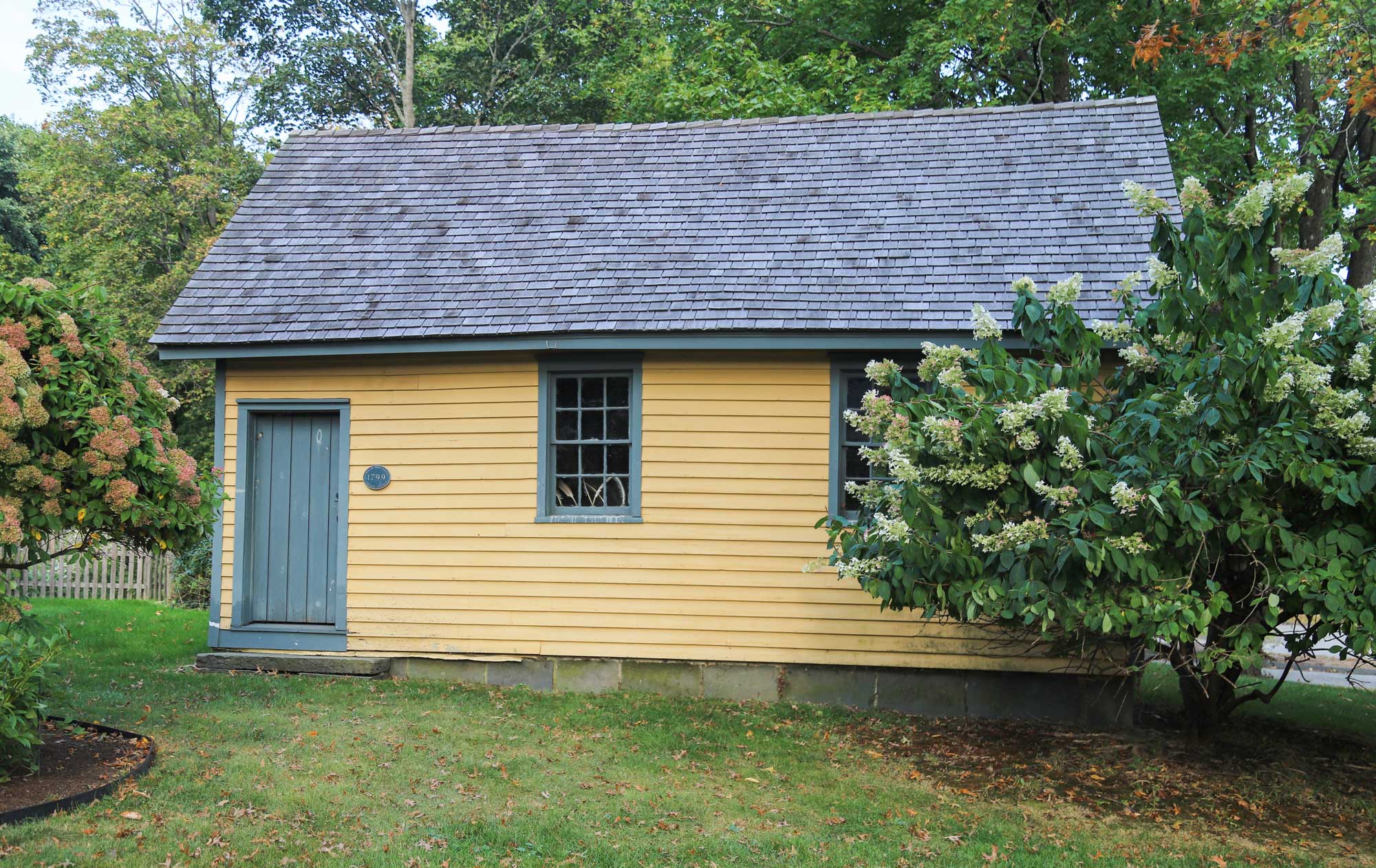 Sometime after it closed, the Town wanted to widen the intersection of Laurel and Canoe Hill Roads, which would mean demolishing the school. Charles Stevens purchased it for $35, and had it moved across the road. With some slight modifications, it served as a residence for Mrs. Herbert Richdale from 1942-1970. When a portion of her property was sold to a developer, the building was threatened for a second time.

On November 13 and 14, 1972, the American history classes from New Canaan High School visited the Historical Society. During that trip, they were asked if they wanted to help save the Rock School from demolition. The students were excited by the idea, set up a steering committee, and began promoting the effort in the elementary schools. All grades participated in bake sales, candy sales, fundraising plays and movies, a potluck supper and auction, and even a walkathon. With the help of Don Hersam, publisher of the Advertiser, they had raised enough funds by the spring.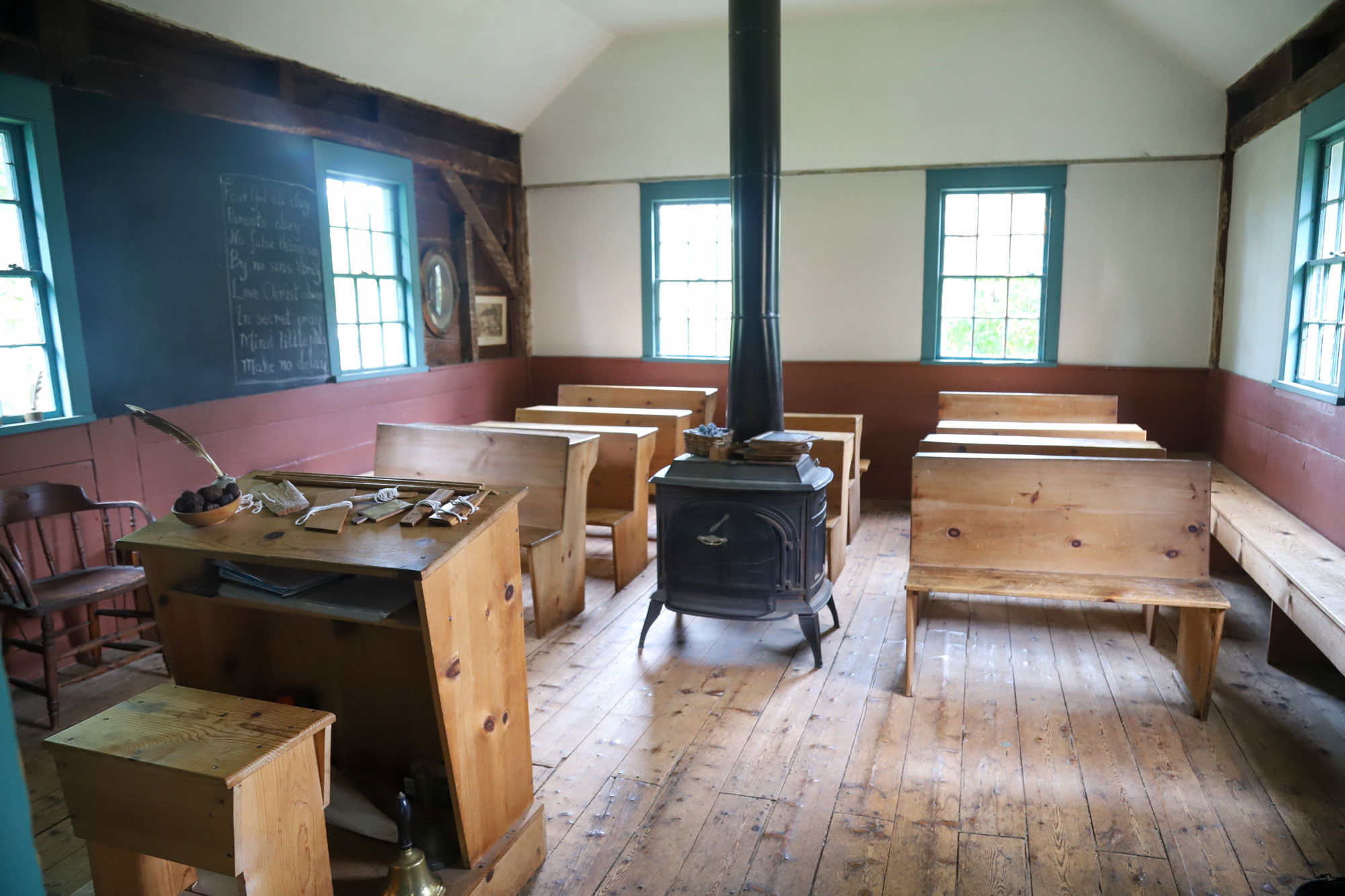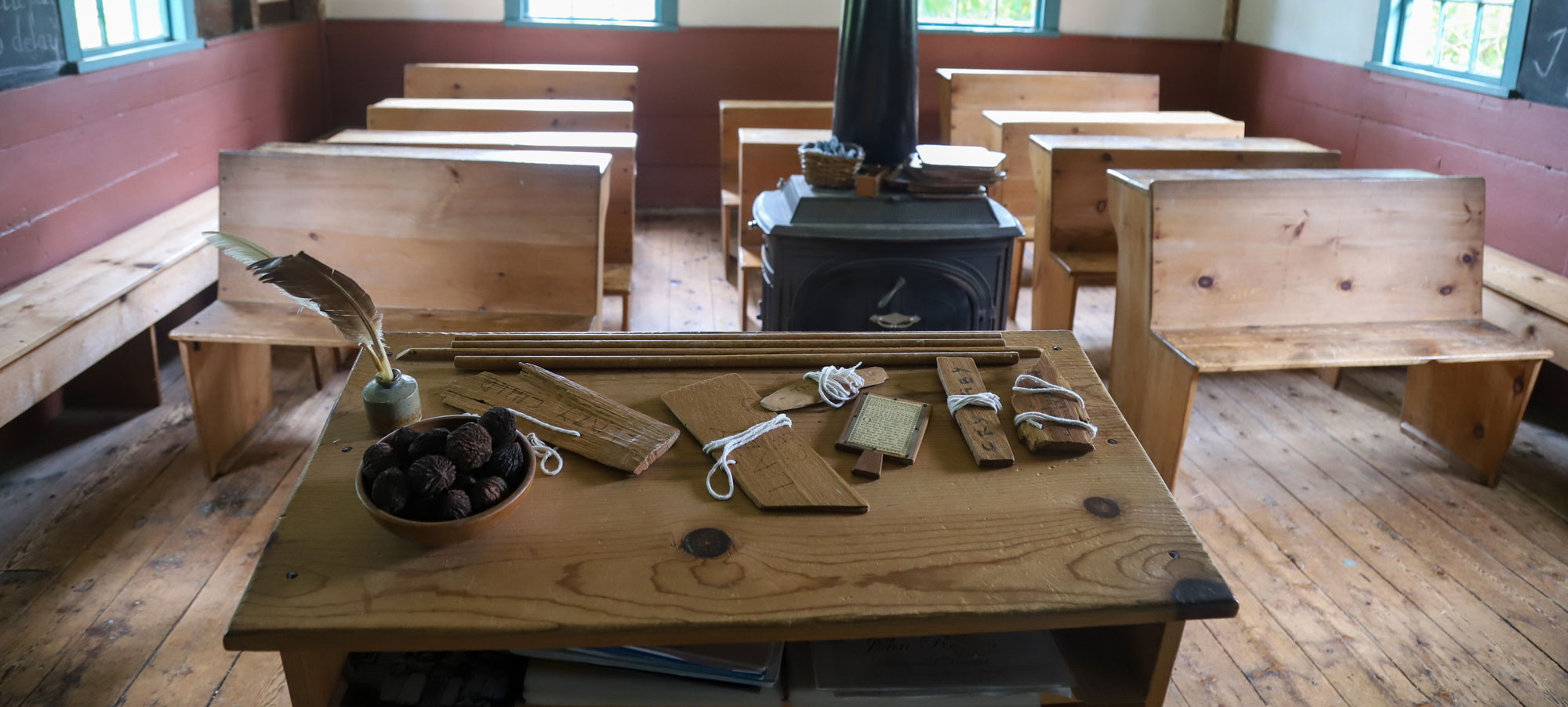 On May 1, 1973, the Rock School was moved to the Historical Society's campus. High school students escorted it along its route, which took three hours. The third and fourth grades of Center School greeted the little building at its new location, along with a 1902 student from the school. Over the next summer, students and other volunteers worked to restore it. It was formally dedicated to the children of New Canaan as part of the bicentennial celebration in 1976. Visitors can come inside, sit at the desks, and imagine what it was like to be educated in a one-room schoolhouse in the 1800s.