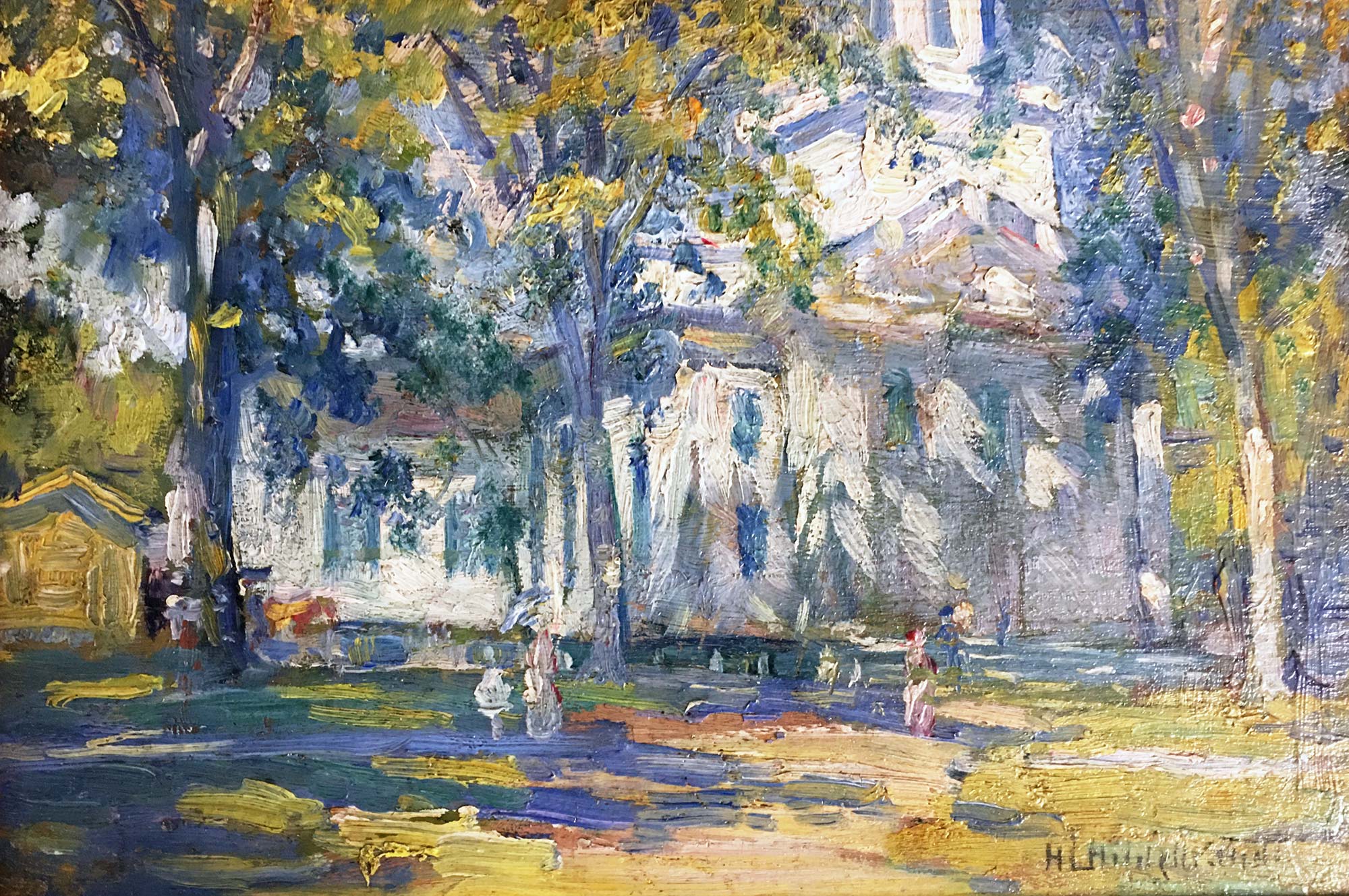 In 1906, the sculptor Solon Borglum purchased a modest farmhouse near the Silvermine River. He chose the area for its natural beauty and proximity to New York City. Soon after, artists Addison T. Millar, D. Putnam Brinley, Richard B. Gruelle, along with his sons Justin and Johnny, and Carl Schmitt joined him. In 1908, the Silvermine Art Colony was formed by the Silvermine Group of Artists, or "Knockers", because they met weekly in Borglum's studio to critique or knock each other's work. They held annual exhibitions, which attracted large crowds from New York and the area.
After Borglum's death in 1922, many of the Colony artists helped to establish the Silvermine Guild of Artists. It was founded on the same ideals of artistic excellence and mutual encouragement that had begun with the Silvermine Group. Activities expanded to art classes, performances, poetry, and theater. Unlike most major artist colonies, including Old Lyme and Cos Cob, the Silvermine Art Colony did not promote any one style or sensibility. Individuality was celebrated.
The Museum's permanent collection includes The Italian Quarter (1925) and Study for Emerald Pool (1913) by D. Putnam Brinley, Justin Gruelle's Five Aesop's Fables commissioned by the WPA, Autumn Morning (1912) by Addison T. Millar, ceramics by Mabel Gruelle, drawings by Richard Gruellle, and paintings by Howard and Cornelia Hildebrandt.