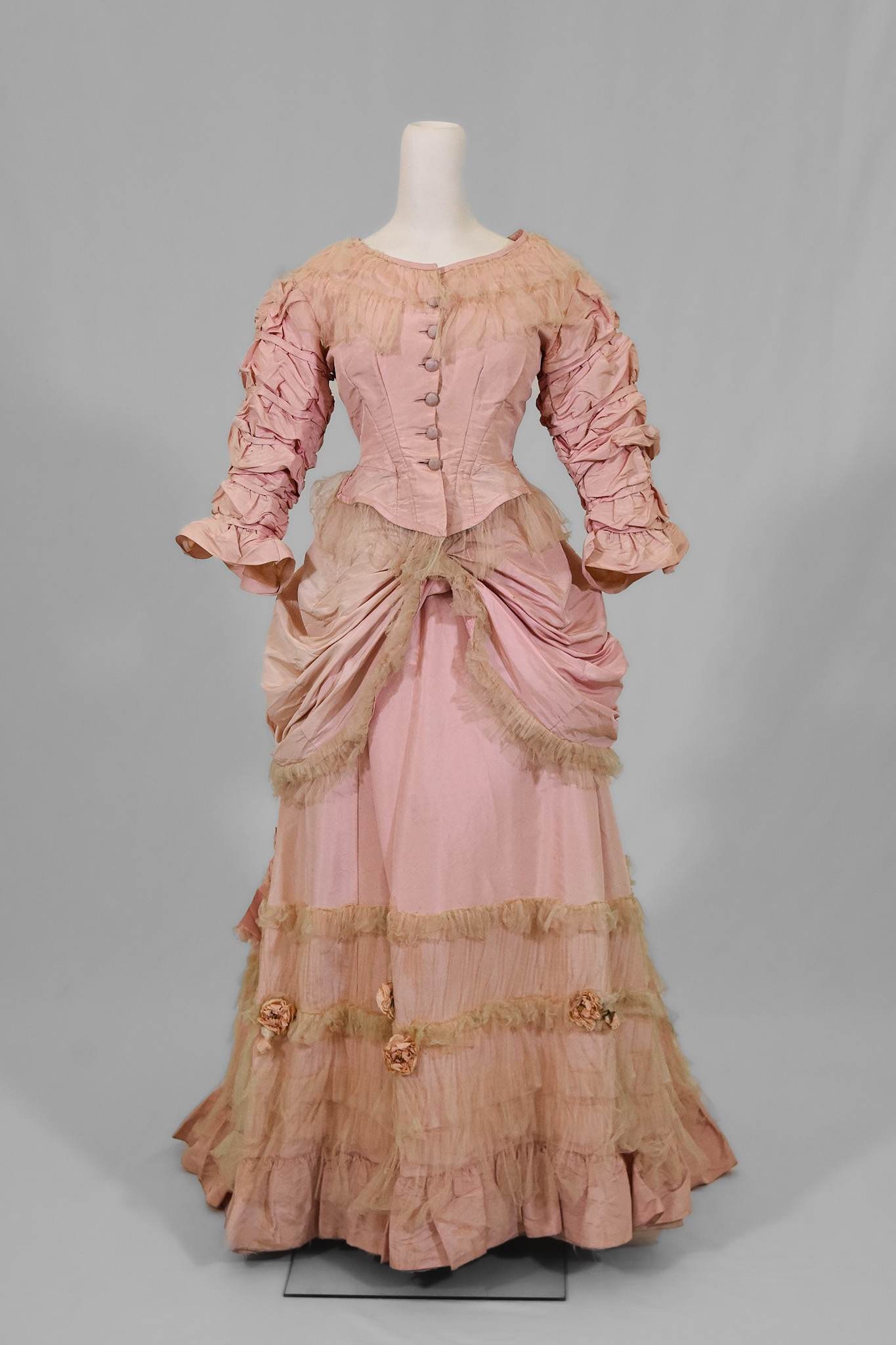 1870s Light Pink Dress with Tulle
The three-piece pink faille gown with tulle dates back to c. 1870 and was donated by the estate of George L. Storm. The dress belonged to the donor's grandmother, although whether paternal or maternal is unclear. The interior label reads "Mme Depret, Paris, FR." Madame Depret was a respected dressmaker (c. 1860-1870) located at 11 Rue de Grammont, Paris. Her creations can now be found at institutions such as the Metropolitan Museum of Art.
This three-piece ensemble includes a long-sleeved bodice, a detachable gathered waist piece that drapes over both hips, and a floor-length skirt with a small train. The gown showcases many prominent features of 1870s fashion, including a large draping bustle and sleeves with flared wrists. Bustles of this period were frothy confections with layers of ruffles, pleats and gathers.