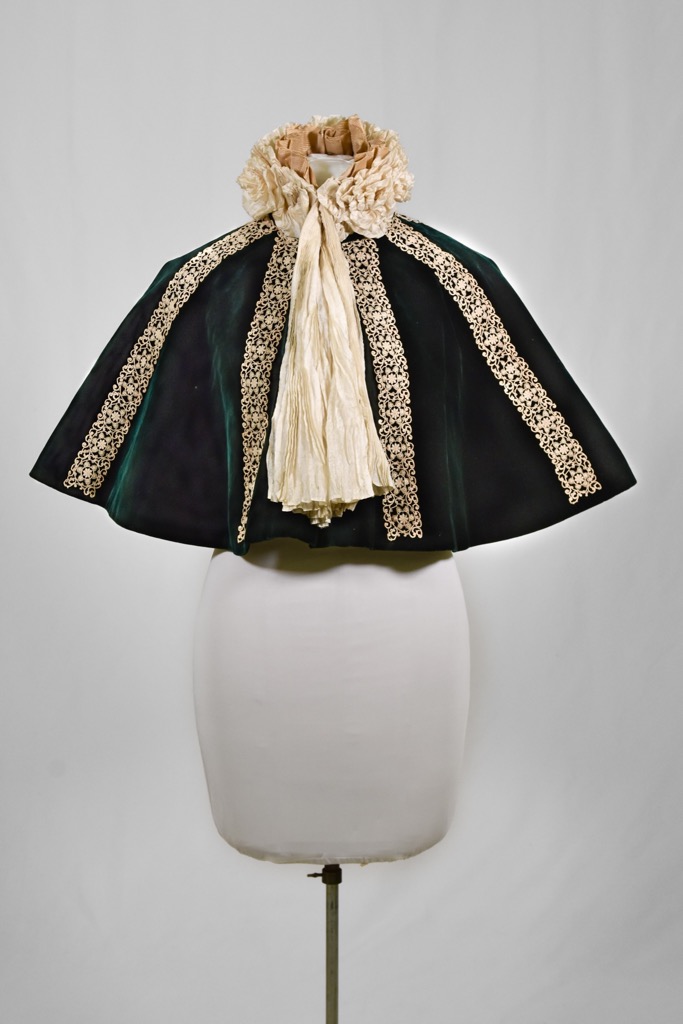 Green cape c. 1890 9 (CA 1798)
The c. 1890  green velvet capelet was donated to the museum in 1970 by Juliette D. Fiske (née Longfellow, 1902-1980) of New Canaan. The cape belonged to a family member and was passed down through generations.
The body of the cape is green silk velvet lined with gold silk. The neck is embellished with an elaborate silk chiffon ruffle, mimicking a rosette. Two decorative thin neck ties hang down the center. Further detail is created by long pieces of lace sewn in vertical stripes around the garment.
Capes in the 1890s were often short with high collars featuring ruffles, lace or furs. The velvet body of this cape provides the wearer with a luxurious opportunity for warmth, while the ruched chiffon creates variety and interest on what is already a very basic-shaped garment. Matched with a similarly-colored bobbin lace, the exquisite embellishment provides tasteful detail on an otherwise simple design.