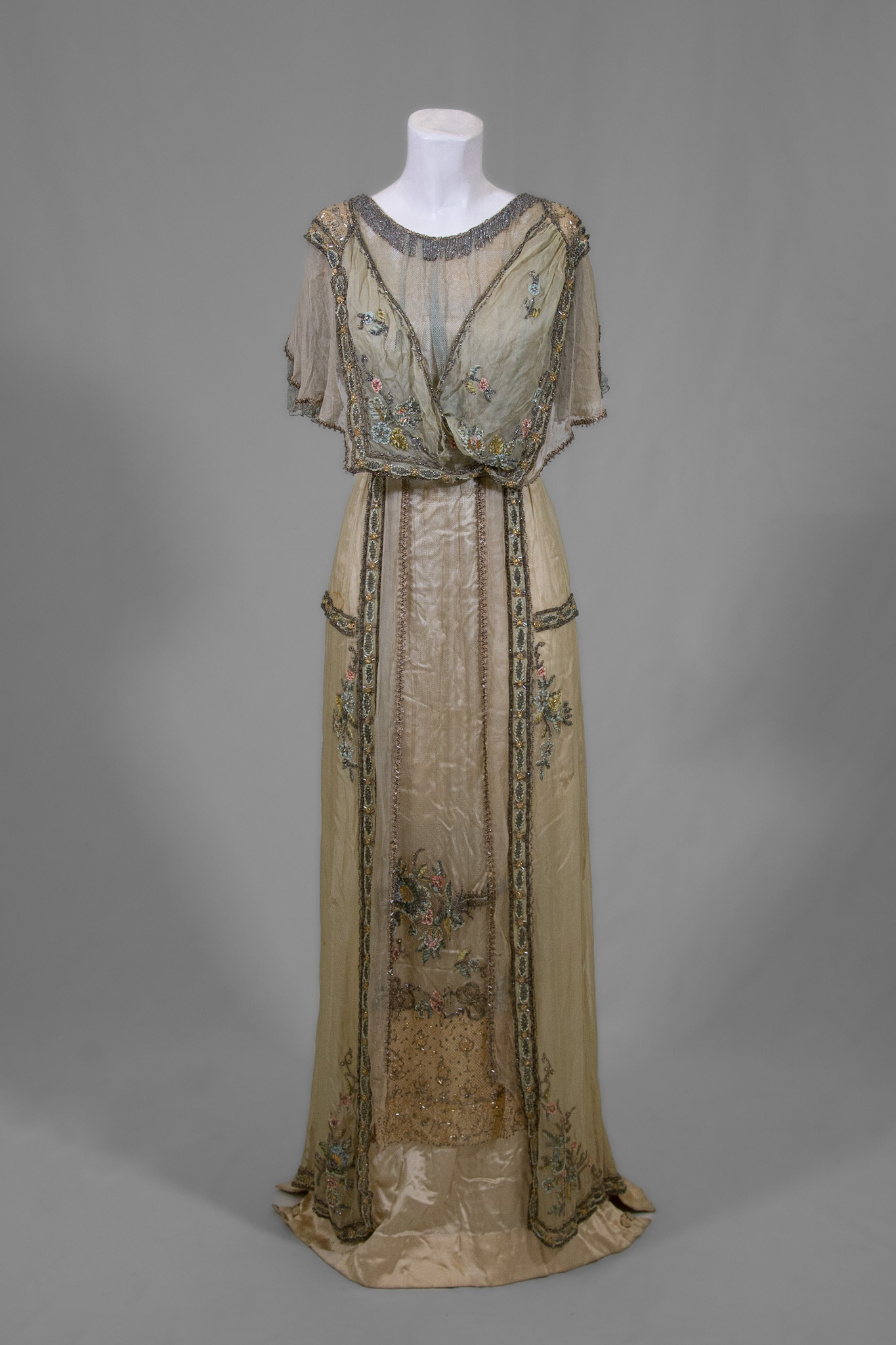 C. 1912 Evening Gown with Intricate Floral Decal and Beadwork
The dress dates back to c. 1912 and was donated by the Finch family. Edward Cornell Kip Finch (1911-1988) married Ruth Earle Woodward (1916-2004) in 1951, after which the two lived in New Canaan. The dress belonged to one of their mothers, Persis Davis Woodward or Lolita Mollman Finch.
The interior label of the dress reads "Whelan-Hannan, 26 W. 47th Street, NY" and while not much can be found on the background of the dressmaker, the Metropolitan Museum of Art has a dress with the same label in their collection.
The body of the gown is made of seafoam net and chiffon over ivory satin, lavishly trimmed with crystal beads, bugle beads, with a number of silk ribbon rosettes and leaves. It exhibits many distinctive features from the c. 1912 time period, including the loosely draped chiffon over the front of the bust, as well as the columnar silhouette of the skirt and small pointed train.
The back of the gown is shown open due to the difference in sizing between the dress and the mannequin. The unfastened back of the dress allows for an inside look at the different layers of the gown, and what the fastenings of the dress actually look like.