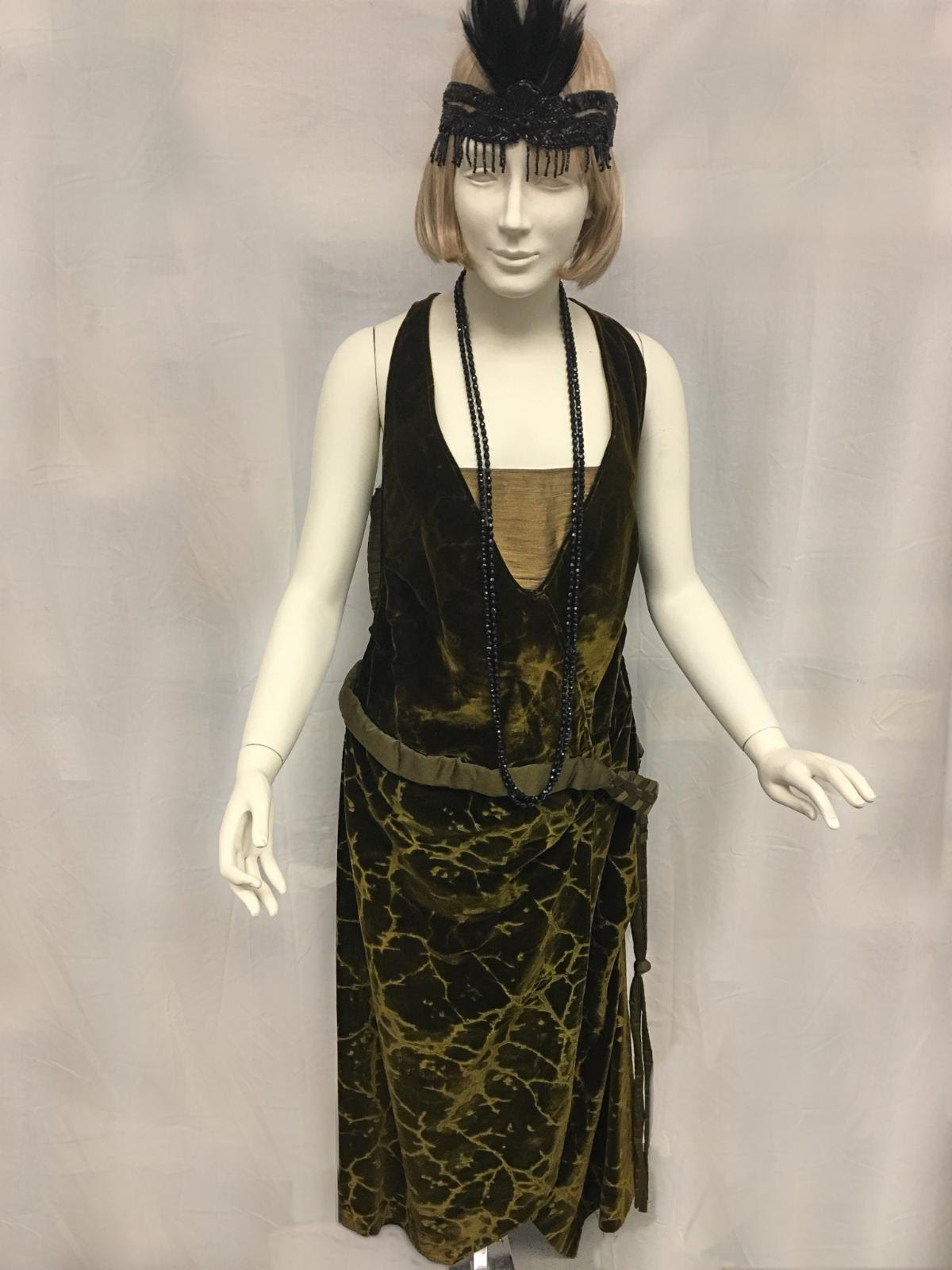 Clothing & Textiles: Evening Gowns of the 1920s
This dress belonged to and was donated by Dorothea Hildreth Russell (1894-1984). Dorothea was married to Captain Frederick A. Russell, and lived with him and their three children on Weed Street in New Canaan.
This beautiful 1920s evening gown is made from an olive green velvet, and features a matching silk sash and gold lame accents. The silhouette of the dress is consistent with the famous "flapper" style of the era, falling down in a straight line, complete with a drop waist.
As women moved away from the ornate construction of garments of the previous decades, detail in surface ornamentation and fabric manipulation became increasingly more important to showcase craftsmanship. Although this dress features a simple silhouette, the detail in the velvet skirt reflects a fun, more extravagant side of the wearer.
Evening gowns of the 1920s separated themselves from formal afternoon dresses by going sleeveless. Elaborate shawls, wraps, furs, and capelets covered the bare arms. Necklines plunged, and hemlines rose higher, although never higher than the knee. Dresses were often the same slim shape as day dresses, but were made out of the most expensive materials a woman could afford. Velvet was a popular material in the winter.