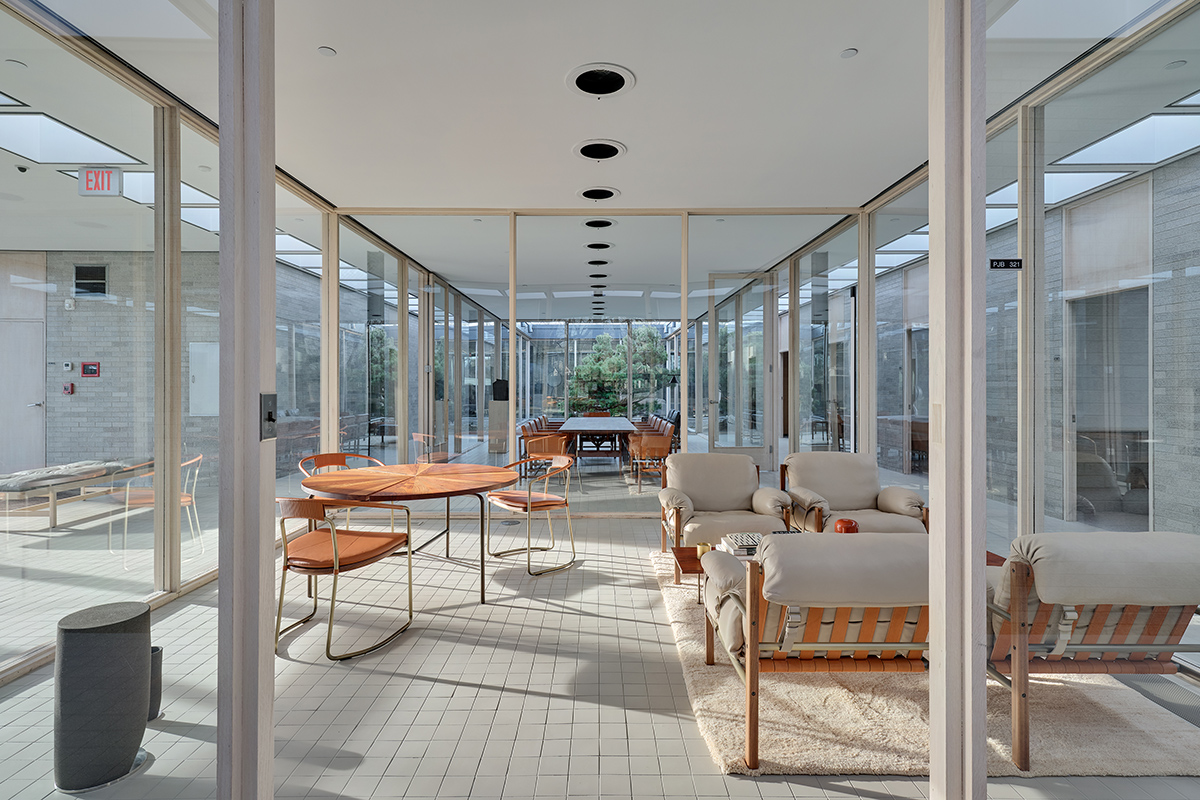 MODERN HOUSE DAY TOUR + SYMPOSIUM
For the first time, the Modern House Day Tour + Symposium will take place over 2 days
On Friday, October 22, 2021 attendees will visit both The Glass House, a site of the National Trust for Historic Preservation, and a second architectural gem in New Canaan. On Friday evening there will be a cocktail reception and presentation at the newly-renovated BassamFellows Headquarters and Showroom, originally designed by Philip Johnson.
On Saturday, October 23, 2021the New Canaan Museum & Historical Society will offer a morning symposium organized by Cole Akers, Curator + Special Projects Manager, The Glass House.  The symposium will be followed by lunch, an afternoon tour of a selection of New Canaan's modern houses, and an evening cocktail reception where architects, designers, and visitors can gather at the end of the day's activities.
CLICK HERE TO DOWNLOAD A COPY OF THE EVENT FLYER
Friday, October 22, 2021
11:30am – 5:00pm
$125
An afternoon of architecture, box lunch included.
6:00pm
$90
Cocktail reception + presentation in Ridgefield.
Tour: $125  
Reception: $90.00
Saturday, October 23, 2021
9:00am – 7:00pm
Patron Level: $500
Friend Level: $275
Modern House Day Tour + Symposium
Light breakfast followed by symposium, box lunch, house tours and cocktail reception at the New Canaan Museum & Historical Society.
*A limited number of Student Tickets are available for $75. For further information, please contact Nancy Geary at ngeary@nchistory.org.
The tour is for vaccinated participants only.  
Please bring proof of your vaccine to present at check-in.
Modern House Day 2021 will be the culmination of October4design
October4design is a month-long celebration of art, architecture, community, and design in New Canaan offering lectures, programs, and educational experiences for all ages throughout the month at locations in New Canaan.