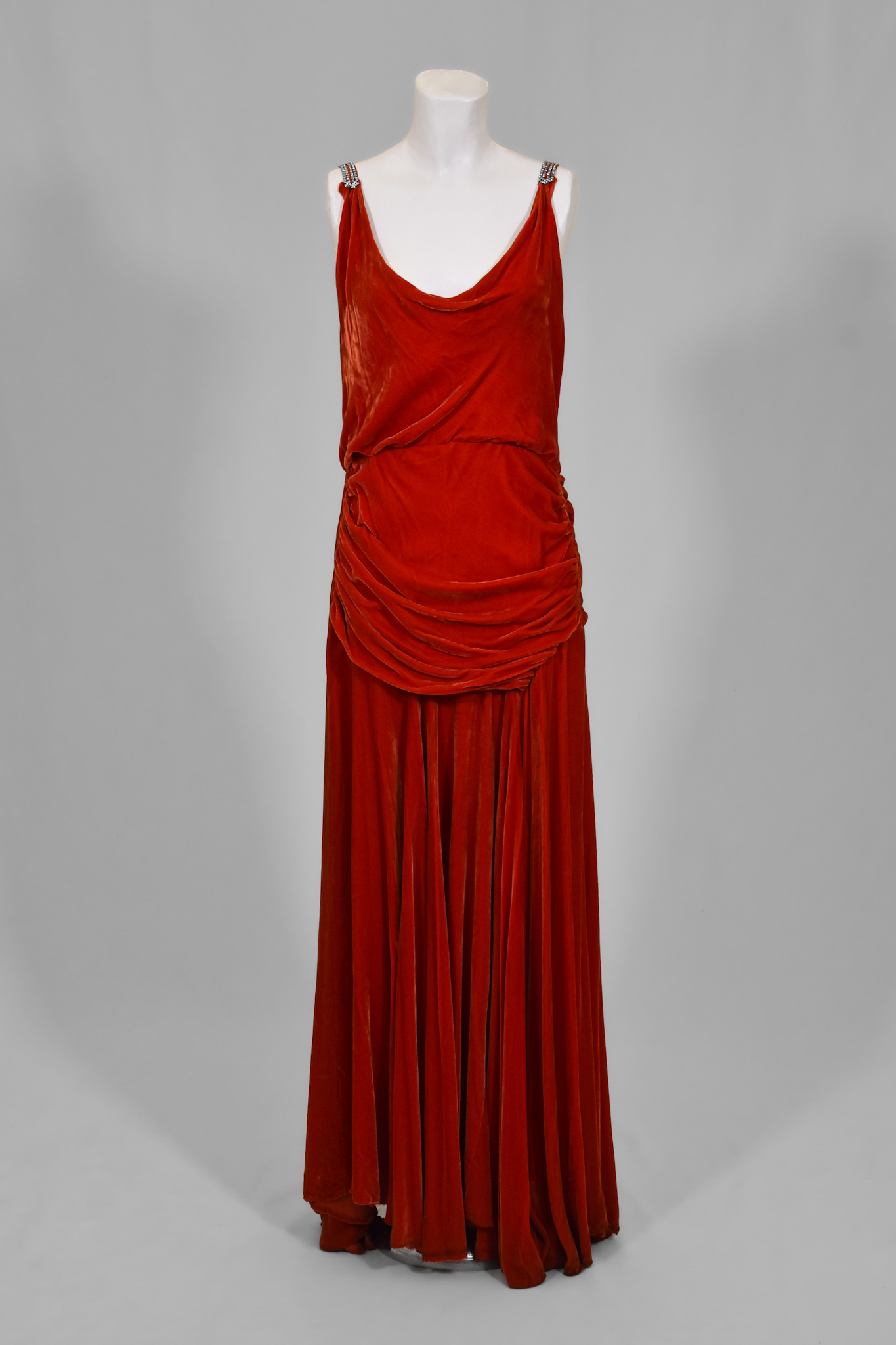 Clothing and Textiles: Red Velvet 1930s Dress
The gown was originally thought to have been made in the 1920s due to the art-deco inspired rhinestone straps and the shapeless appearance of the garment in storage. However after further investigation we believe it to have been worn in the 1930s. The floor length skirts are an indicator of the fashion trends in the 1930s, as well as the fitted silhouette of the dress around the hips. The backless gown was one of the biggest fashion innovations of the 30s, a trend which has maintained popularity into present day evening wear.
The interior label of the dress reads "The Courtney Shop, Stamford CT," which was a shop located at 30 Atlantic Street (opposite the Palace Theater), specializing in women's clothes and fabrics. Advertisements for the store appeared in the New Canaan Advertiser from 1928 to 1930.