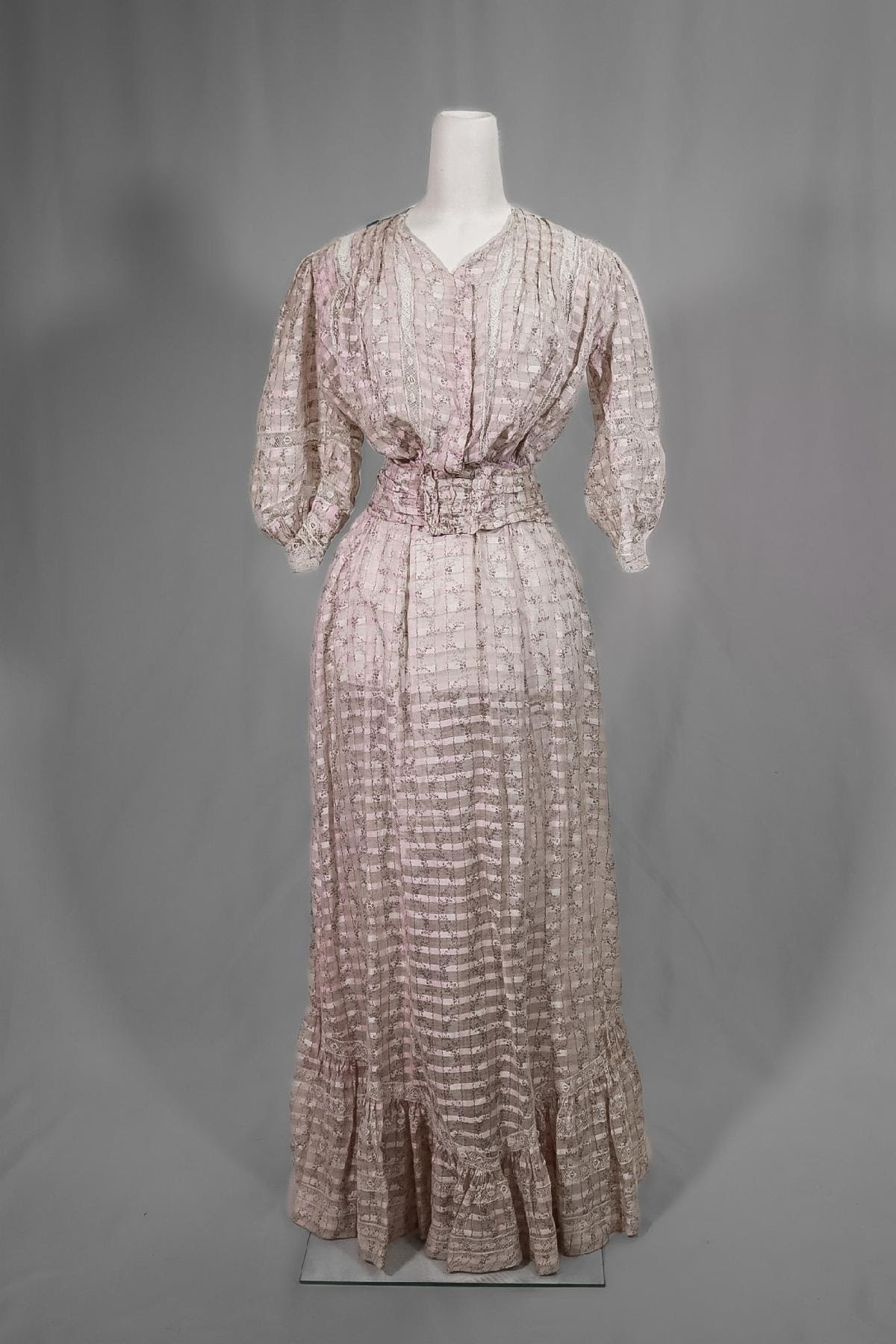 Clothing and Textiles: Light Purple Three-Piece Garment, C 1901
This c. 1901 dress, donated in 1969, was originally owned by Margaret Douglas (née Weed) of Sunset Hill, New Canaan. Margaret was born in Stamford in 1893 to Hezekiah Weed and Ella Belle Craigie, and lived in the area for her whole life. During both World War I and II, Margaret worked as a member of the Red Cross. Later, she worked for the Air Radio Corporation, which engaged in producing radar equipment for the Armed Forces. She married Edward O. Douglas Sr. and the couple moved with their family to New Canaan in 1945. Margaret was an active member of the New Canaan Garden Club, Historical Society, and the Nature Center. She passed away in 1969 after a brief illness.
The light purple dress is a three-piece garment which includes a top, skirt and boned sash. Around this period, two-piece dresses came into vogue, with slim skirts that hugged the hips and flared out at the hem, creating a trumpet shape. Skirts often featured hems with ruffles of fabric or lace. Lingerie dresses, or tea gowns, made of soft fabrics and ruffles were worn indoors to host friends, and were often less formal and rigid than everyday wear. The lightweight, sheer fabric indicates the dress was worn during the warm summer months with a slip underneath.