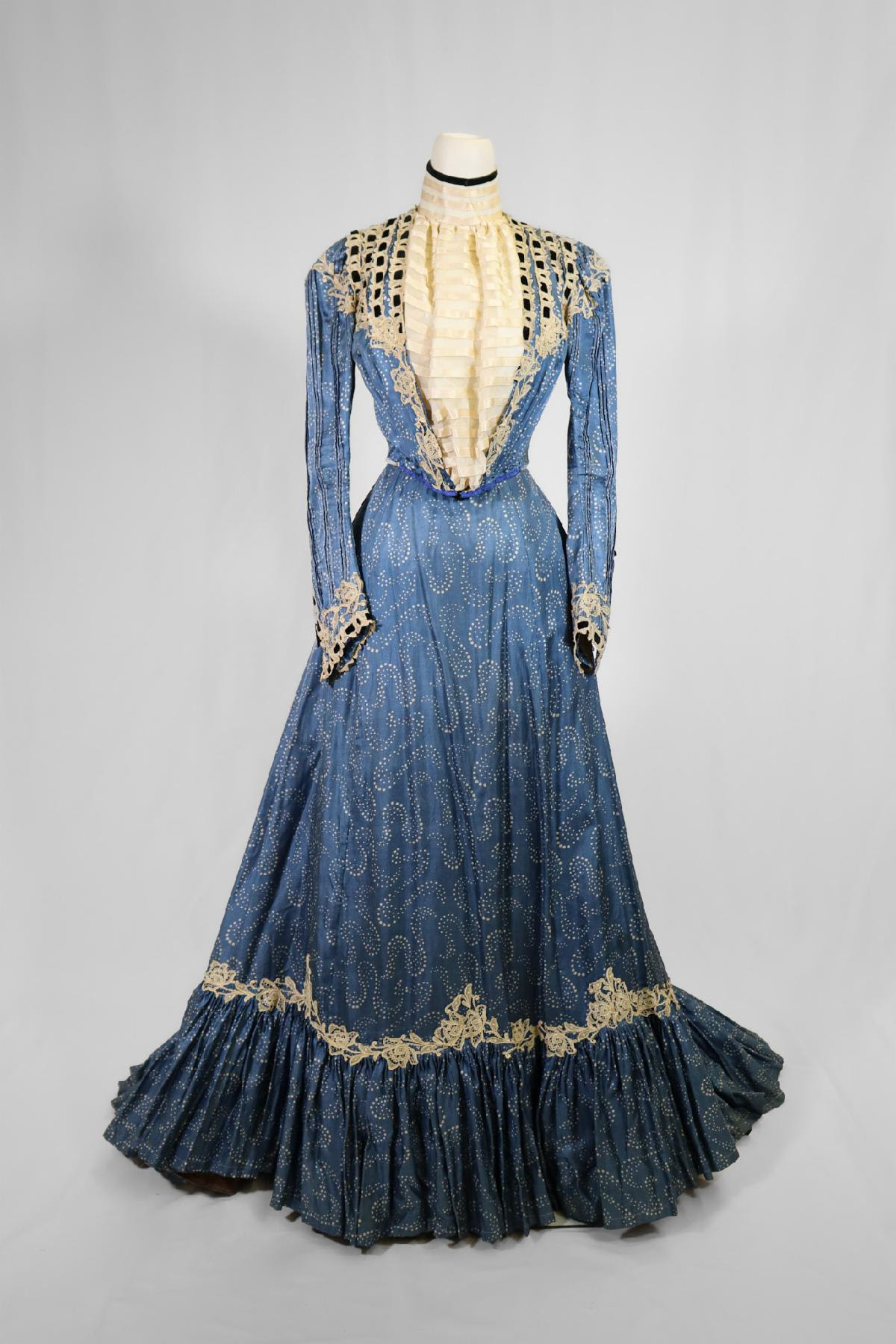 Clothing and Textiles: Two Piece Blue Silk Dress, c 1904
This c. 1904 two piece blue ensemble was donated in 1969. The donor remains unknown.
The dress is made of blue silk with a swirling pattern of dots, and trimmed with lace at the hem, wrists and shoulders. The shoulders and wrists are decorated with black ribbon, and the front of the bodice showcases an alternating pattern of striped silk ribbon and chiffon. The mono-bosom of this dress is a perfect example of fashionable silhouettes from the time period.
Modest dresses, bodies molded by corsets, and ostentatious ornamentation dominated women's fashion throughout the first ten years of the century. Sleeves maintained slimness up until 1904, when they started to balloon outwards. Skirts featured heavily embellished ruffled hems and short trains that flared out like a trumpet.
The additional images from the time period showcase fashion plates and similar styles.