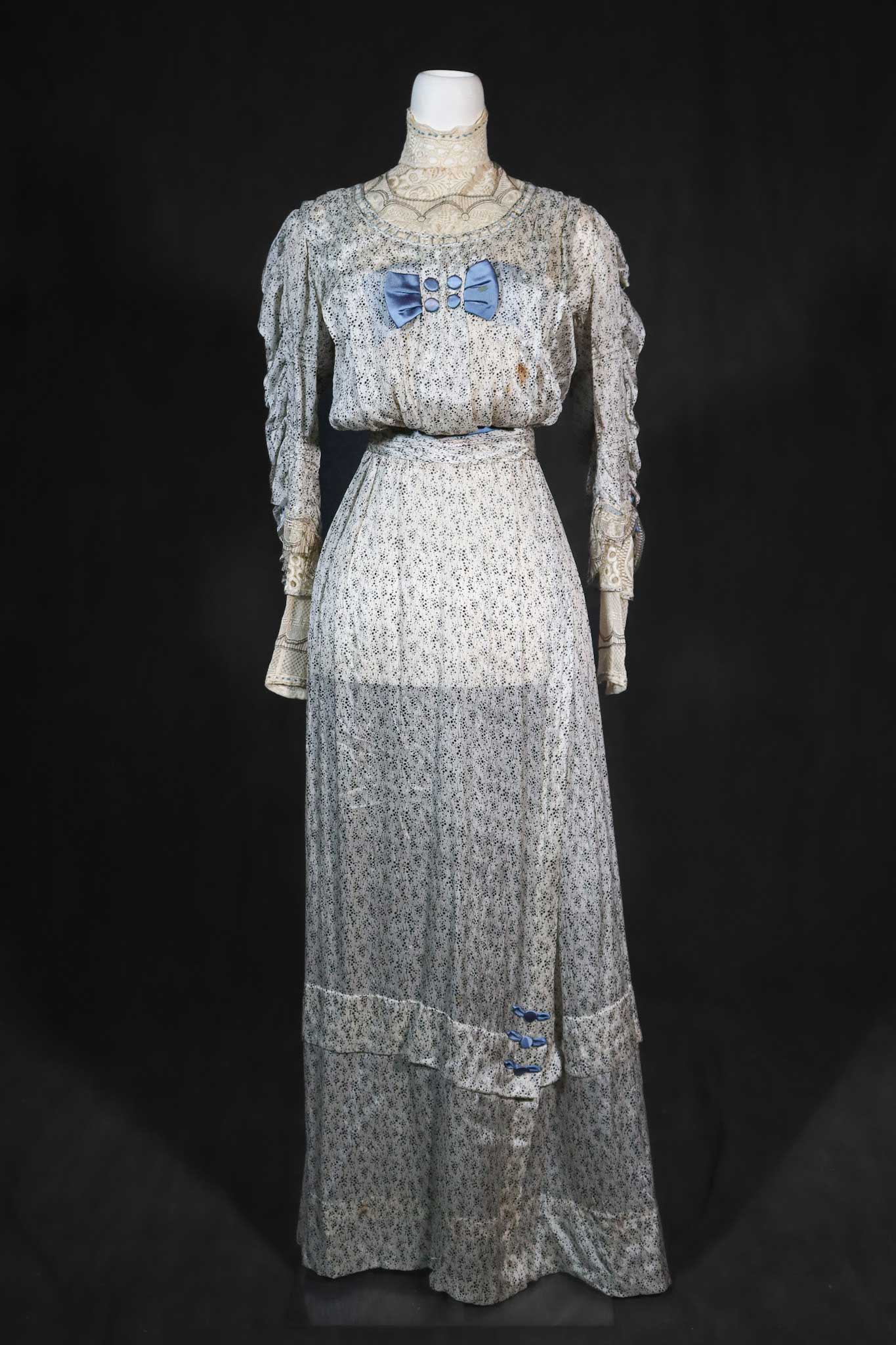 Clothing and Textiles: Silk Black and White Print Dress c.1909s
This c. 1909 day dress is made of a thin white silk with a tiny star-pattern printed onto the fabric. The sleeves and high neckline are made of thin lace with tiny blue beads on the cuff and neck. The front of the dress is embellished with a blue silk bow that matches smaller bows on the sleeves and hem of the skirt. The dress itself is made of very thin material, suggesting that it was worn during warmer seasons. The dress is also notably see-through on the mannequin and would have most certainly been worn with undergarments such as a chemise.
There is no known provenance for this gown.
The Edwardian period of fashion was known for excess, elegance, and strict societal rules modeled by the wealthy. Women still wore corsets and long skirts. Daywear included modestly high necklines and long sleeves. Expensive fabrics were often used for those who could afford them. Tops were bloused loosely at the bodice, and hemlines dragged lightly on the floor, sometimes ending in a modest train. At the beginning of the decade, skirts fitted at the waist and flared at the hem, however by the end of the decade women favored a more straight, loose look.