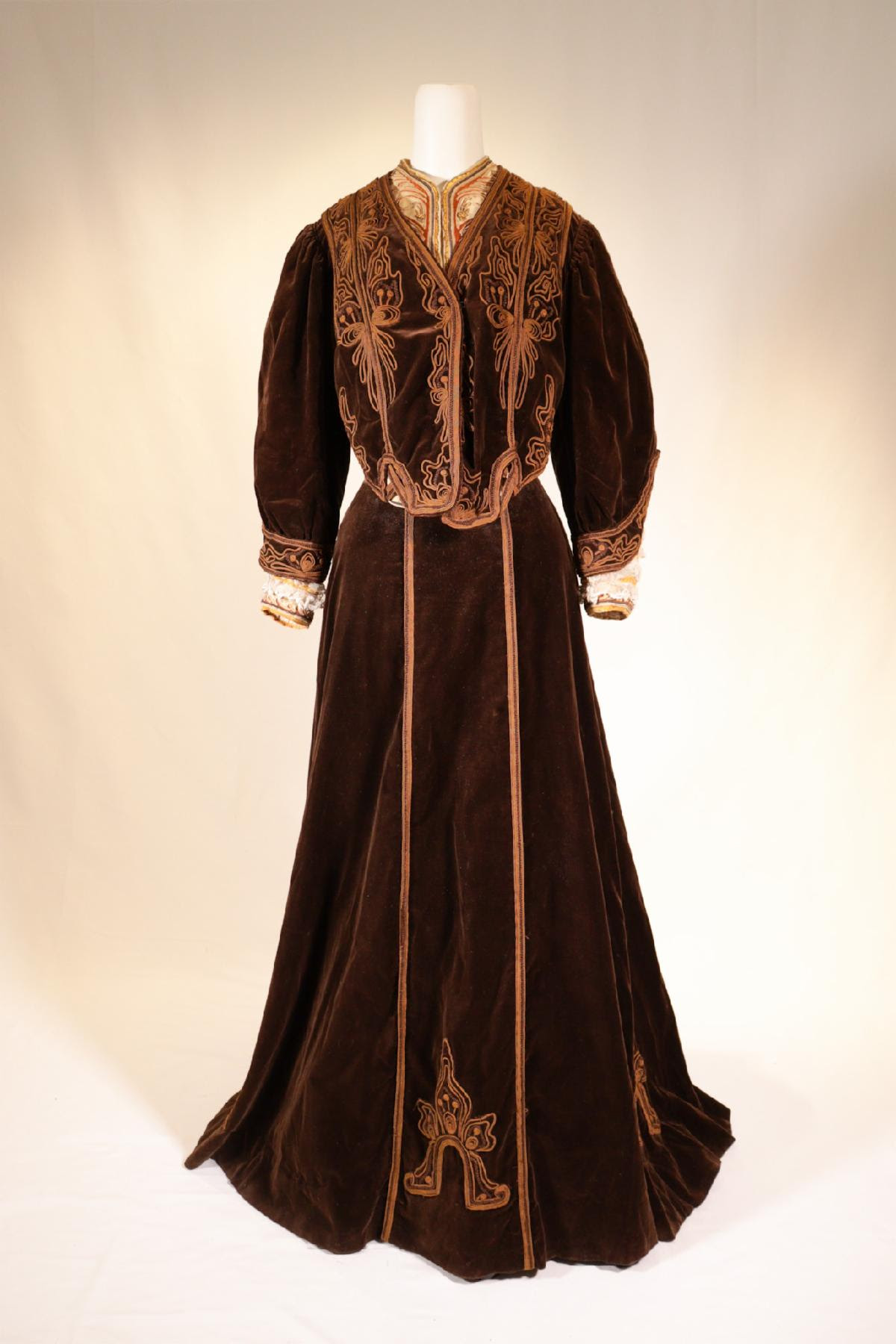 Clothing & Textiles: Circa 1706 Ensemble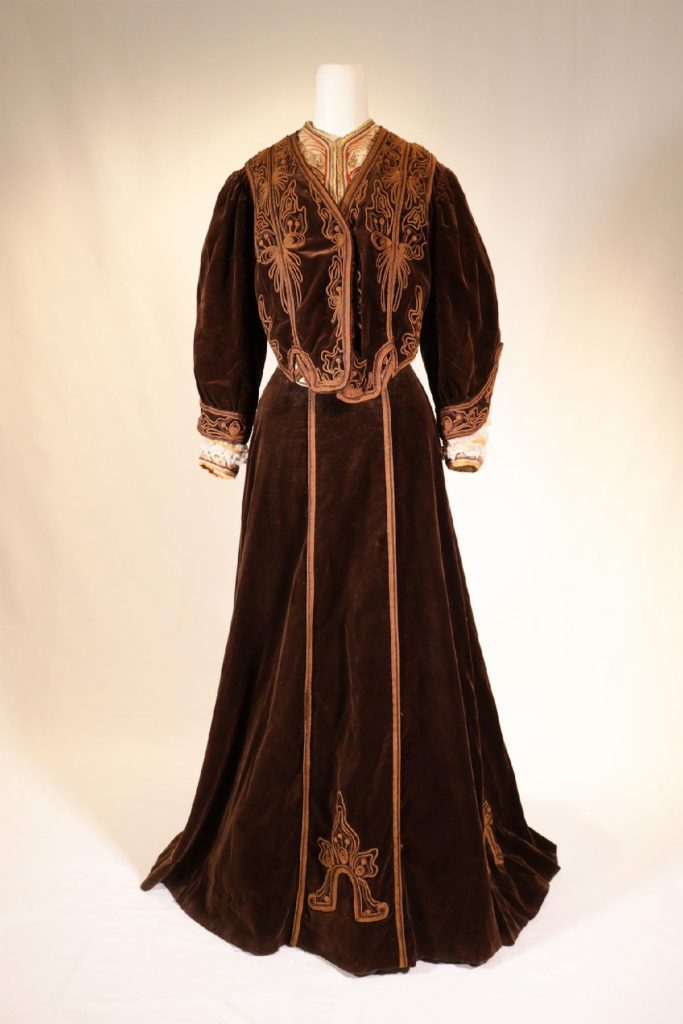 Donated to the Historical Society in 2001, this c. 1706 ensemble, a bodice and matching petticoat, was owned by the Lapham family and found in a chest of drawers alongside an ivory bodice and petticoat.
Elise Lapham was uncertain about its original owner but assumed that the clothes most likely belonged to Ruth Lapham Lloyd (1896-1984) who was the last Lapham to inhabit Waveny House.
The bodice features elaborate embroidery on the front and back, as well as around the cuffs of the wide sleeves. Underneath the bodice is an additional embroidered cream vest sewn into the lining of the outer piece. The matching velvet petticoat features a decorative border along the bottom, brushing the floor and extending into a small train at the back.
This garment is a beautiful example of the highly structured silhouette of the Gibson Girl that was still popular during the first few years of the twentieth century. The fashionable silhouette for women in this period continued to be the S-shape created by corsets, pushing the bust forward, hips back, and emphasizing a narrow waist. Tops were blousy and loose, emphasizing a top-heavy "mono-bosom" shape and dramatic sleeves. Petticoats were smooth at the front, full in the back, and often brushed the floor with a train, even for day dresses. Modesty was also highly emphasized at this time with clothing covering women from the neck to the floor, and long sleeves covering the arms.