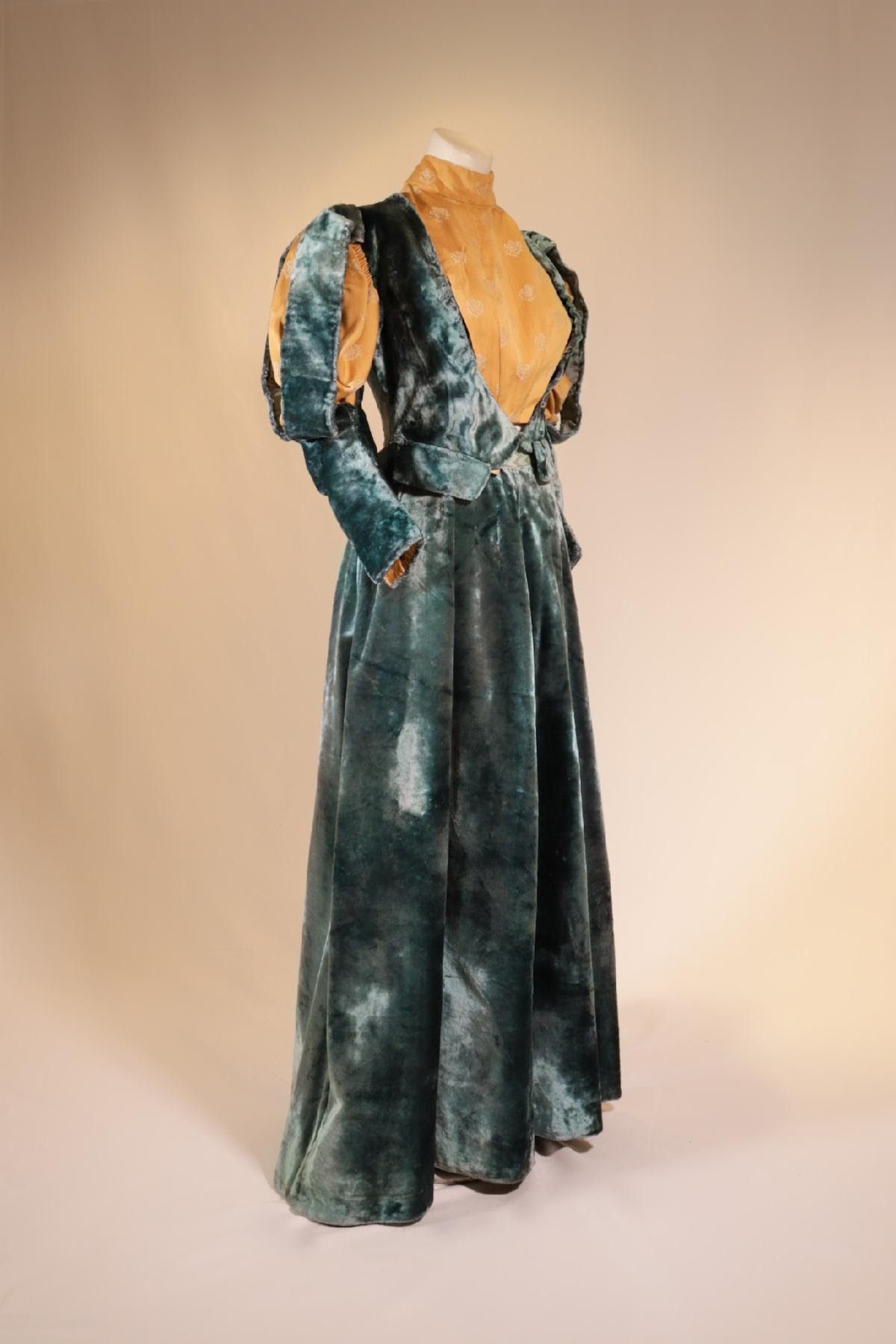 Clothing & Textiles: Circa 1890s Velvet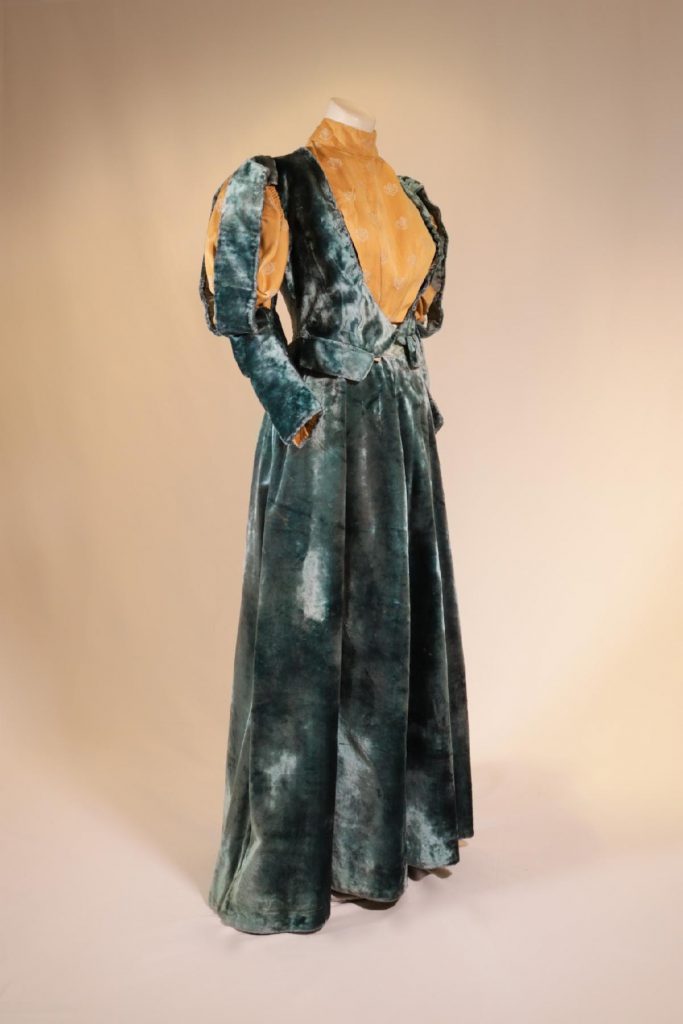 This blue velvet skirt and bodice with puffed sleeves and gold cotton accents (c. 1890-95) was donated by Elizabeth Noel who lived in New Canaan with her husband Ogden Curtis Noel Jr. in the 1970s.
The dress belonged to Elizabeth's great-grandmother, Mrs. Frederic Goodridge, and was created by House of Worth, a world-renowned couturier who rose to popularity in the 1860s after gaining the patronage of Empress Eugenie of France.
In March 1971, the New Canaan Historical Society debuted "Costumes and Customs," a presentation focusing on fashions from 1800-1910. The exhibition included a live fashion parade of gowns donated by residents of the town which had, in many cases, been worn by members of the donors' families. Mrs. Noel served as a model for this event, and donated this ensemble along with a lavender evening gown also belonging to her great grandmother.
Founded in 1858 by English designer Charles Frederick Worth, House of Worth, is a French fashion house that specializes in haute couture, ready-to-wear fashion, and perfumes. Is supplied the wedding trousseau for Empress Eugenie, the wife of Napoleon III, and became hugely successful due to her continued patronage. Worth's designs are known for their use of lavish fabrics and trimmings, incorporation of elements of historic dress, and attention to fit. A large number of surviving Worth garments can also be found in the permanent collection at the Metropolitan Museum of Art and around the country in various institutions as testament to the designer's popularity among wealthy American patrons, as well as European royalty and aristocrats.
The silhouette of women's fashion in the 1890s was marked by large leg-o-mutton sleeves, reaching an apex in 1895. The width of the sleeves and bell-shaped skirt were balanced by a nipped waist to create an hourglass effect. The slashed sleeves on this bodice echo popular 16th century clothing styles, and are a perfect example of Worth's elements of historic fashion in his designs.