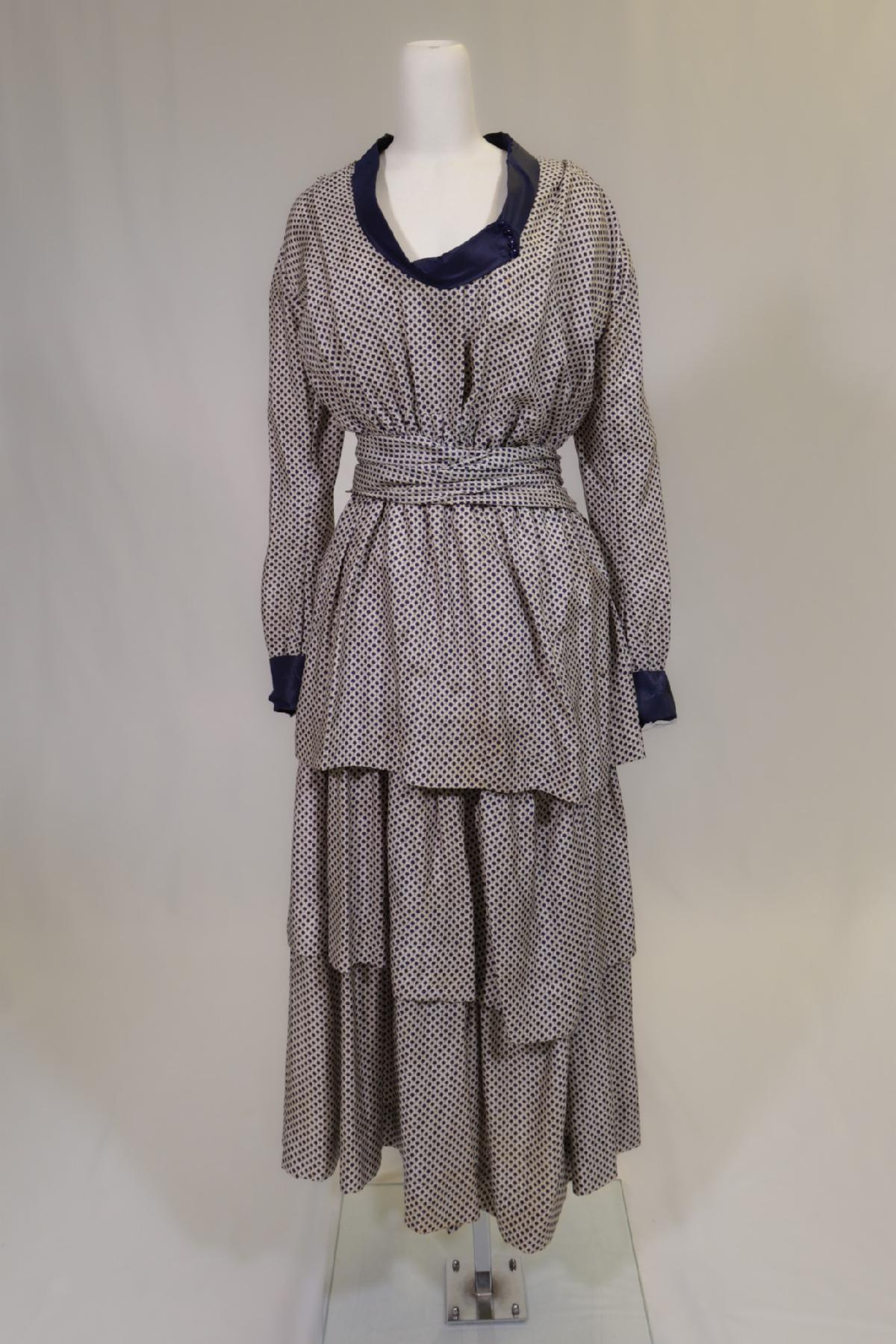 Clothing & Textiles: Day Dresses Circa 1917
Dorothy Thayer (Mrs. Floyd Noble), a longtime New Canaan resident, donated this silk day dress from c. 1917. In 1913, Dorothy married her husband, Floyd C. Noble, at her parent's summer residence in Silvermine. The house was beautifully decorated by Stephen Hoyt, the local florist. After the wedding, the two lived on Huckleberry Hill Road, where they raised their two children. The dress was most likely worn by Dorothy herself.
This lightweight dress is a lovely example of the soft silhouettes seen in the 1910s. Less emphasis was placed on the S-shaped corsets that had dominated fashion in the previous decade, and fashion instead focused on a more flowing look. Dresses fell to just above the ankle, which was higher than the floor-sweeping gowns of previous years. This dress features a three-tiered skirt and a soft, belted waistline that emphasizes the wearer's natural form. The fabric is lightweight and features a small, reoccurring leaf print and navy trim at the cuffs and neckline.
Fashion in this decade was heavily influenced by World War One, where practical clothing started to become a necessity. Women favored simpler dresses with shorter hemlines, which allowed for more movement and less dirt accumulating to cut down on excessive laundering. Legs were still kept out of sight under stockings and tall boots.