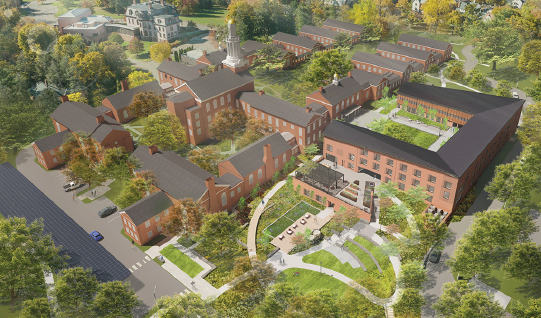 Jason Jewhurst Presents "The Living Village"
December 6 @ 6 pm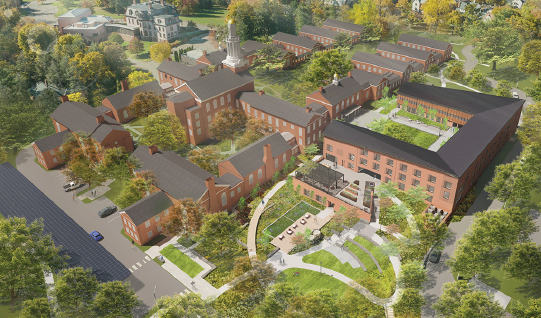 Jason Jewhurst, AIA, Partner, and Principal at Boston based Bruner/Cott Architects will present the Living Village, Yale University's first net-positive graduate housing facility at Yale Divinity School. The Living Village is designed to meet the rigorous guidelines of the Living Building Challenge, including regenerative design strategies to achieve net-positive performance for energy use, water consumption, waste management, and on-site ecological water treatment of stormwater. The Living Village will transform how colleges and universities pursue environmental leadership in campus residences. 
Jason Jewhurst, AIA, leads design teams to explore possibilities inspired by a shared set of values and goals to create high-performance contemporary architecture, and transformative building reuse that is beautiful and inspiring. Jason's passion for reconnecting with the natural environment informs all his work as a specialist in sustainable and high-performance building design. With a strong technical background in building systems, technology, and sustainable materials; Jason is driven by a deep respect for craftsmanship and the art of making. Jason's work is widely published in articles, educational journals, environmental design textbooks, and publications, and he has received multiple awards at the national, regional, and local levels that include recognition by the AIA COTE Top Ten and The Architect's Newspaper's Building of the Year programs. He is a recipient of the ILFI 2017 Living Hero Award.
The program is free and open to all.