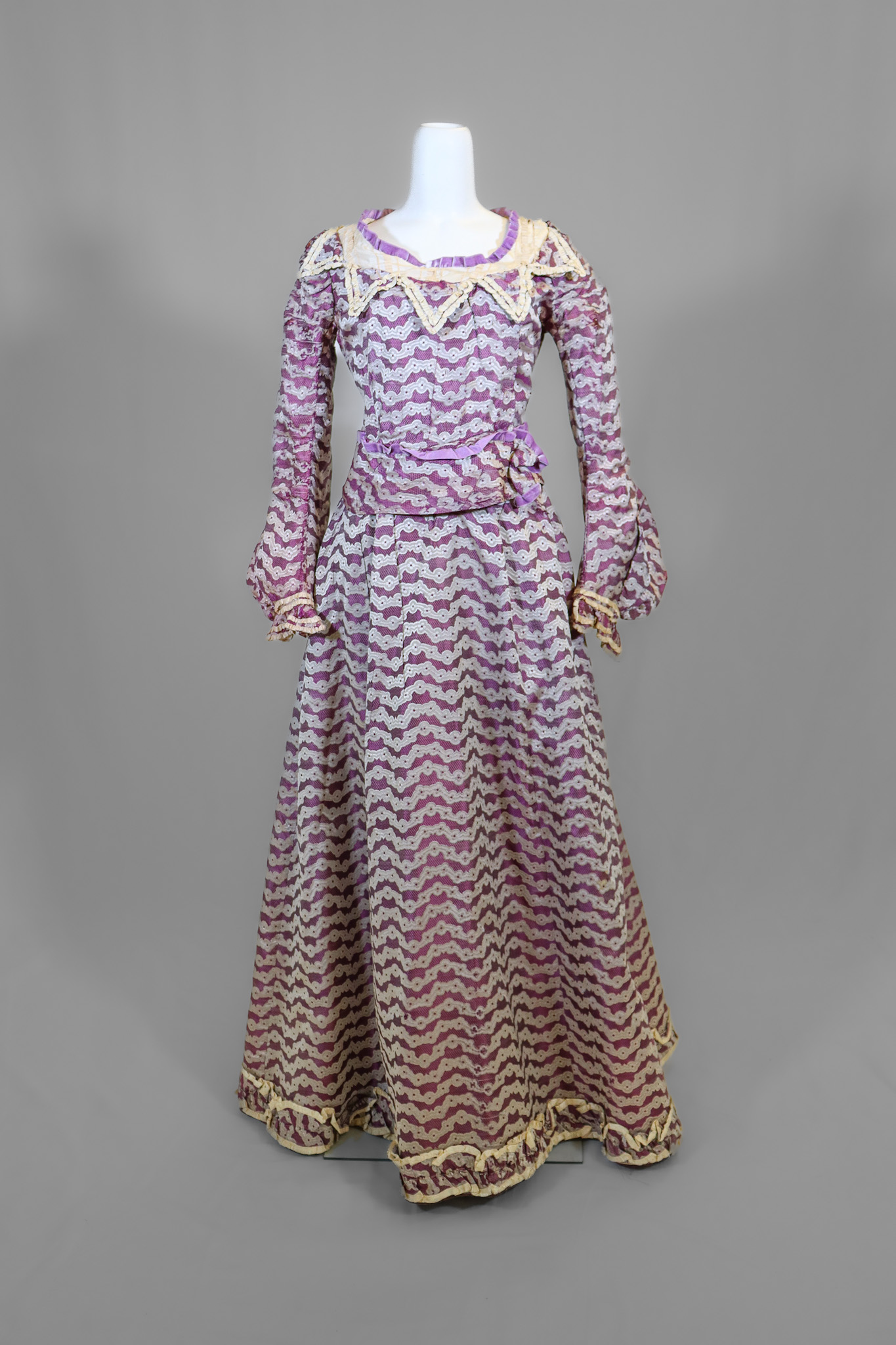 Two-piece Purple Brocade Gown c. 1900s
This beautiful purple two-piece dress was worn by Eleanor Belknap Quarrier (1848-1888). The dress was donated to our museum by Eleanor's grandson, Fitzhugh Quarrier of New Canaan. Fitzhugh was born in 1913 in Short Hills, NJ. He served as a colonel in WWII in the NY Air Defense Wing and assisted Eleanor Roosevelt in organizing the WAACS. He and his wife lived in New Canaan, along with their five children on Old Stamford Road. 
The dress appears to be a c. 1900 style- with an unfitted bodice and skirt falling naturally at the waist. Our original records indicated that the dress was made and worn c. 1880, most likely due to the fact that the original owner died in 1888. However the skirt lacks the distinct bustle and draping embellishments indicative of a garment from that period, as well as the popular tight-fitting bodice and high necklines worn in the 1880s. This indicates that the dress could have belonged to one of her children or their spouses, or that the dress originally boasted features typical of an 1880s gown before becoming altered to fit a more "modern" style at the turn of the century. 
The dress is made of purple brocade- a rich silk fabric with raised patterns of gold or silver. The neckline and waist are trimmed in matching lavender velvet piping. The skirt and bodice are separate pieces, and the bodice fastens with hooks and eyes in an asymmetrical fashion.