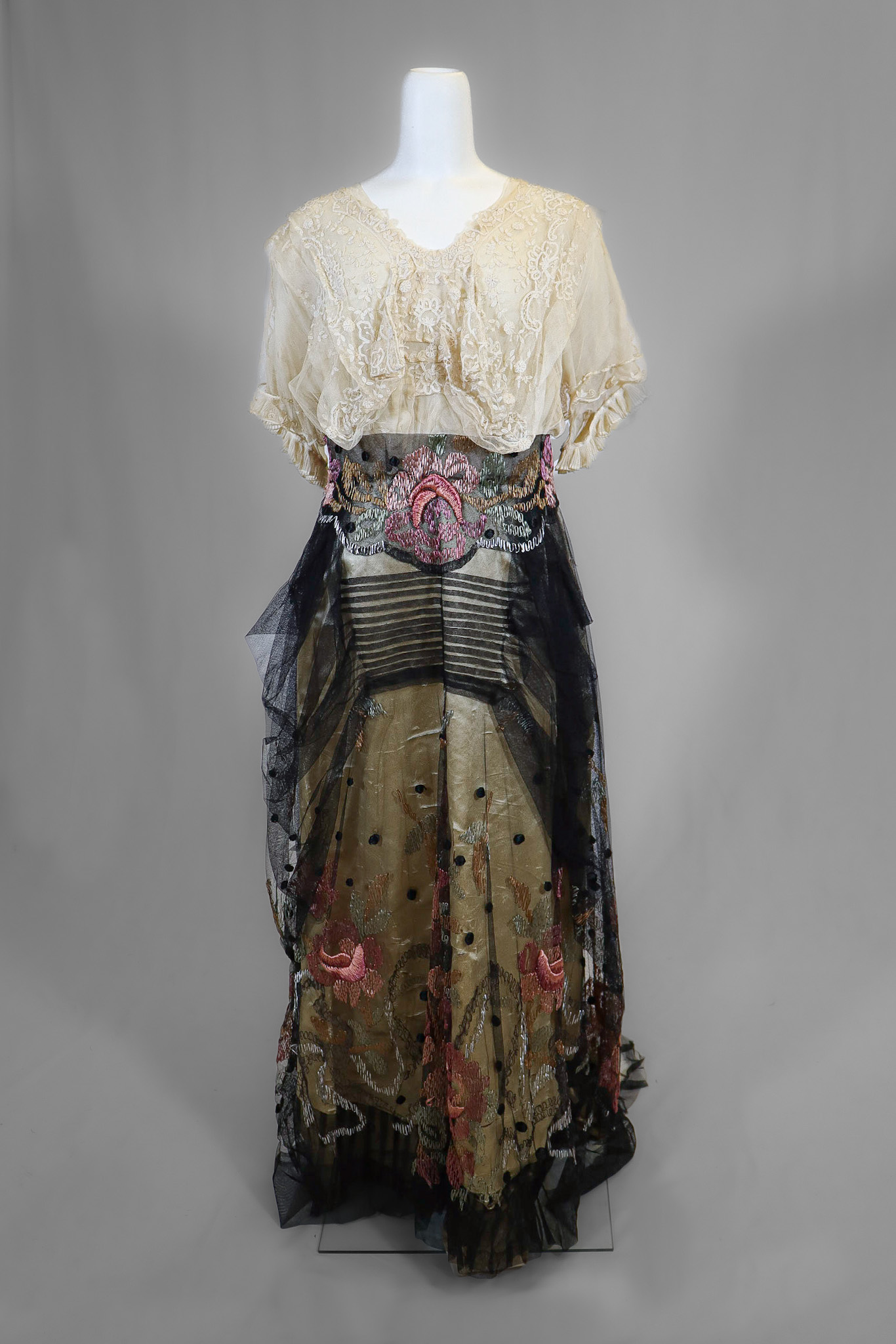 Ivory and Black Net Dress with Flower Embroidery c. 1910s
This dress was owned by Mrs. John McKay. Anne Houchin McKay was born in 1888 and died at the age of 94 in 1982. She moved to New Canaan c. 1966 with her husband, John, and their family. During her life she worked as a teacher and museum curator. At the time this dress was made and worn c. 1910, Anne would have been roughly 22 years old. 
The c. 1910 dress is made of a heavy white silk base with an overlay of white tulle on the bodice, and a contrasting black tulle on the skirt. Our records indicate that the underskirt was "made from her own wedding dress" and was recycled to be worn again in the form of this gown. Additionally a note was made that the original dress was a "shepherdess-style" wedding dress. The shepherdess figure has inspired many throughout the years so while this does not allude to any one particular style from a certain decade, we can assume that the original wedding dress incorporated many romantic elements that were associated with this idealistic and stylized view of provincial life.
A series of embellishments point to the art nouveau movement popular during the 1910s, including the enormous embroidered floral motifs at the waist and hem of the gown. Art nouveau was an ornamental style characterized by natural and organic forms, often using flowers as inspiration. Additional flowers can be seen embroidered onto the lace of the collar and on the bodice of the gown.