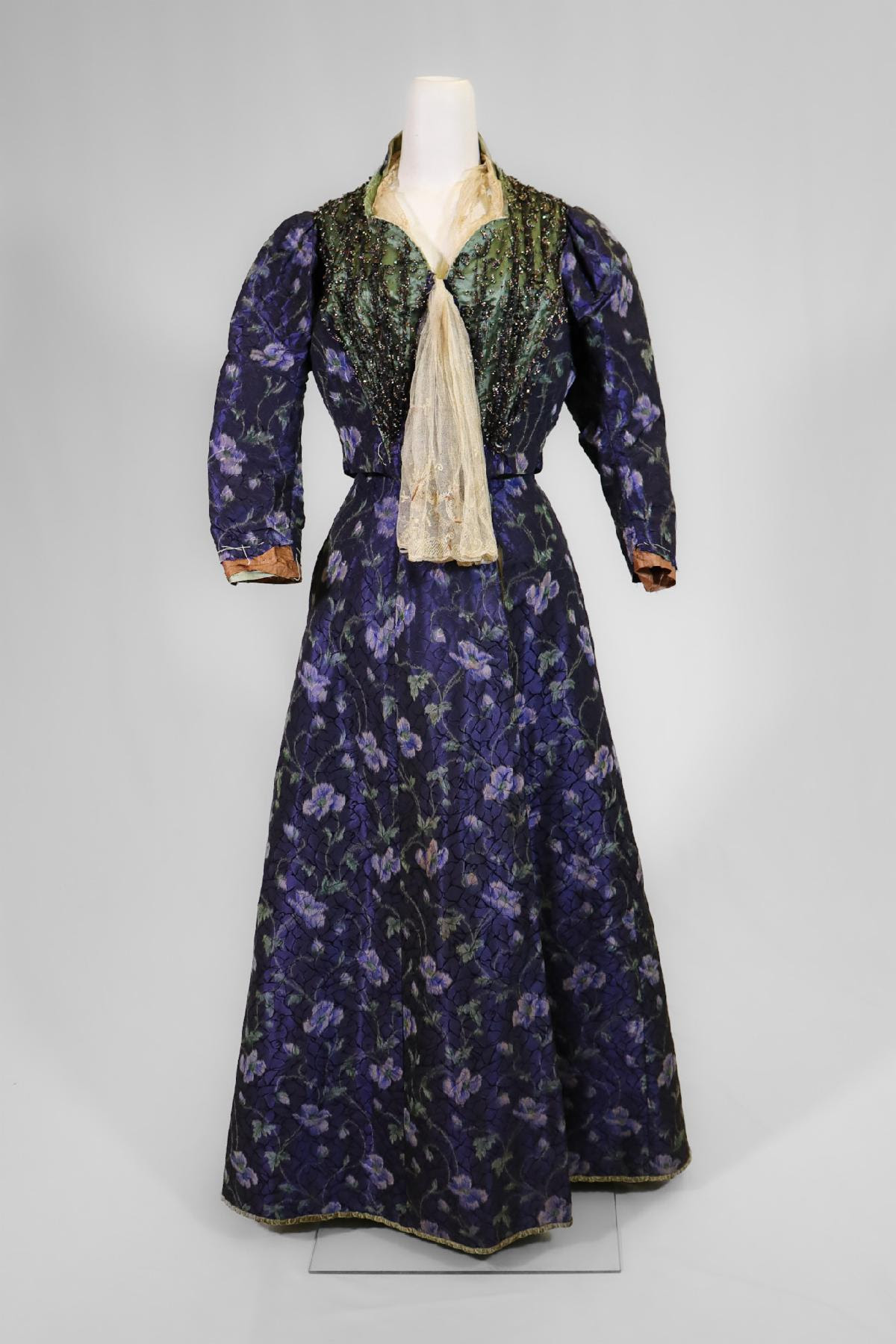 Clothing and Textiles: Beaded Deep Blue-Purple Flower Dress c. 1900
This dress was donated in 1994 by Deborah Bede, who worked at the New Canaan Museum with the clothing collection for over 20 years. Although there is no other information in the accessions records, its exquisite craftsmanship and beadwork offer insight into the intricate designs of Edwardian fashion at the turn of the century.
The shape of the skirt and bodice are indicative of dresses dating c. 1900. The bodice offers a structured silhouette without giving the impression of the "hourglass" silhouette popular in the 1880s and 1890s. Additionally the skirt maintains a conical appearance that dominated women's fashion in the early 1900s. The back of the skirt is finished with a series of folds and pleats that gives the skirt movement and character. The top of the bodice is embellished with an intricate beadwork overlay covering panels of bright green that peek out of large cutouts on the back and the front.
The early 1900s saw a rise in cheerful pastel colored gowns that eventually gave way to bright jewel tones for the evenings. The deep blue-purple of the flowers on this gown echoes that trend. The sleeves of the gown end in unfinished cuffs, which is most likely due to the age of the garment rather than an oversight at the time of its creation.