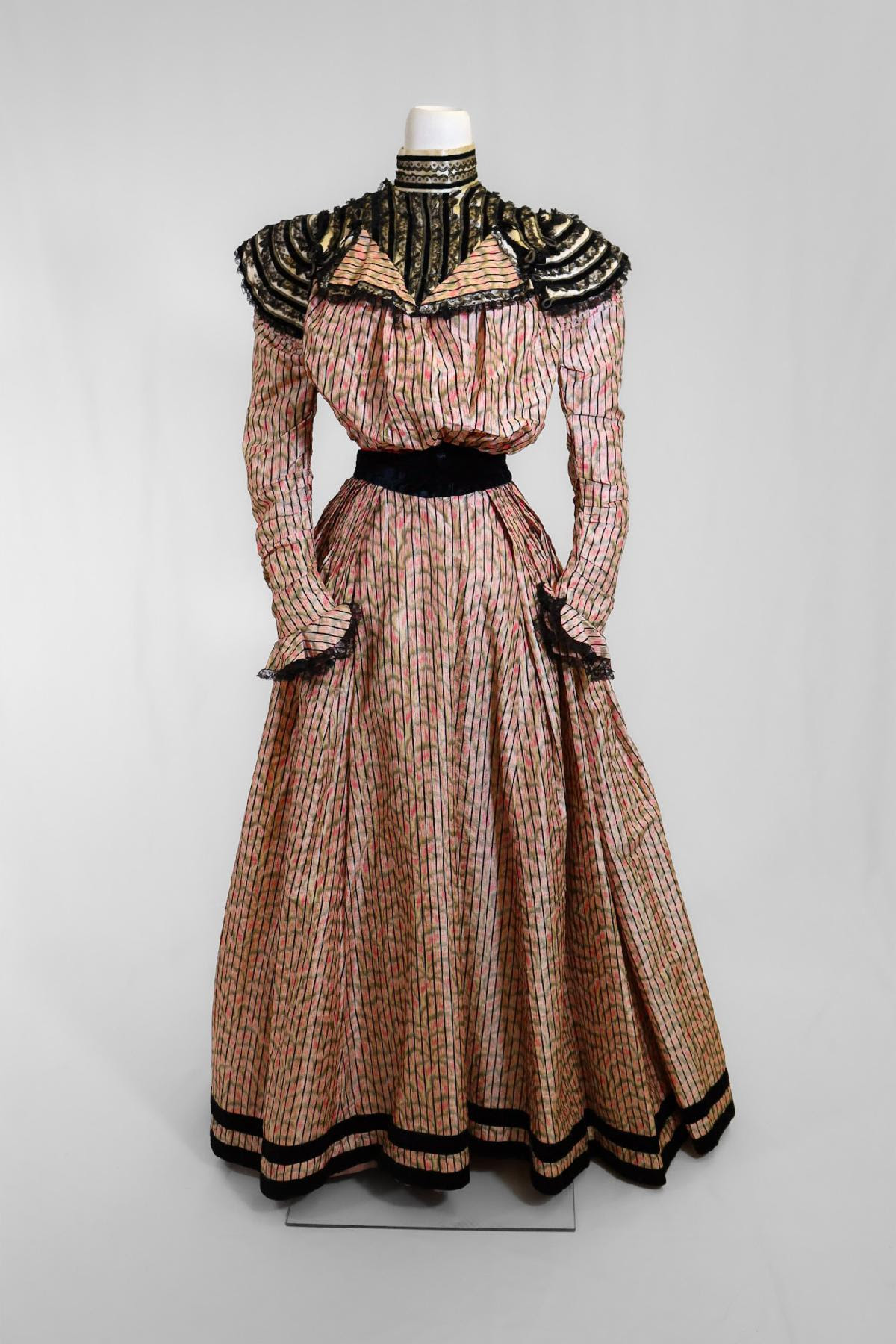 Clothing and Textiles: Pink Striped c. 1890s Dress
This pink striped c. 1890s dress was worn by Dorothy Q. Pardee Clark, wife of Harold Benjamin Clark. It was donated by her daughter, Dorothy Clark Ramer, in 1970. The Clarks lived in New York City but spent summers at their second home on Apple Hill in North Wilton. The museum also holds Dorothy's wedding dress from 1907 that was worn first in 1878 by her mother, Katherine Schubert, on her wedding day to Frank Pardee.

The interior label reads "Holston NY" which is not to be confused with the famous 1970s designer Roy Halston Frowick, born several decades after this dress was created. Mrs. H.B. Clark's c. 1890s dress was most likely made by a dressmaker in New York at the turn of the century.

Unlike the rigid, bustled dresses from the previous decades, this dress features a puffed bodice that droops in the front, and a cone-shaped skirt that falls directly from the waist and hips. The bodice features wide, puffed shoulders and long, narrow sleeves that end at the wrist in a short ruffle. The neckline is decorated with black velvet ribbon and a boned collar. The pink silk underneath echoes the soft dappled colors of the impressionist artists especially popular during the late 19th century.