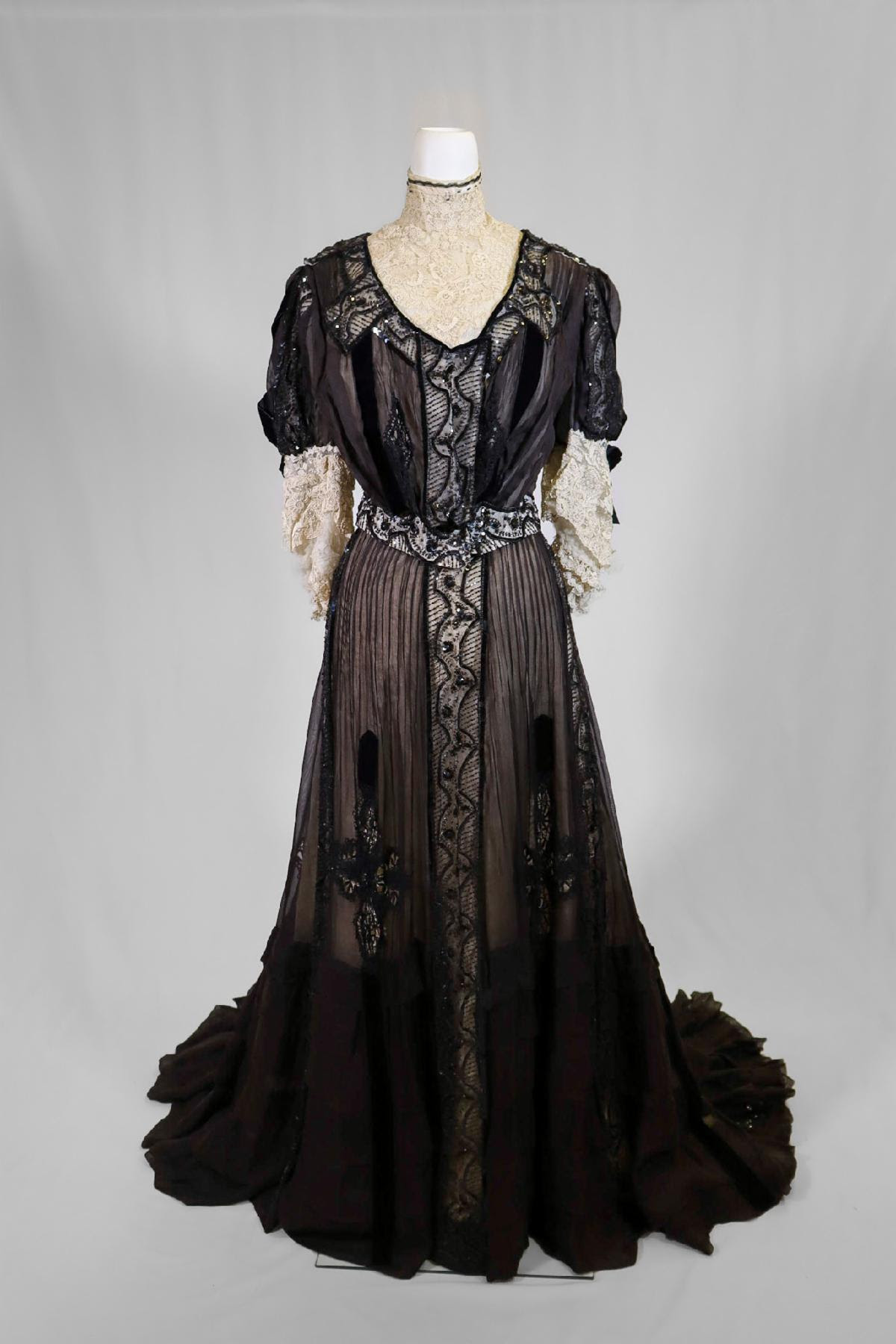 Clothing and Textiles: Black Sequined Evening Dress c. 1903
This black sequined evening dress dates back to c. 1903 and includes a bodice, skirt, skirt lining, and evening cape. It was worn by Sybil Irene Harris, who married Frederick Paul King in 1912. The dress was donated in 1986 by Sybil's granddaughter, Judith Sandstrom Stephan. Judith and her husband, Robert, lived on West Hills Road in New Canaan.
While the dark color of the gown suggests that Sybil might have worn this as a mourning gown, the elaborately sequined embellishments suggest otherwise. It is true that black gowns were often worn during periods of bereavement, however mourning attire was often austere and unadorned. The gown features metal sequins along the neckline, waist, shoulders, sleeves and skirt. The skirt is made of pleated black chiffon over a white silk under layer. Ecru lace, made up of a variety of floral designs, covers the neck, chest, and forearms.
For full evening dress, ladies frequently used the cape as a fashion statement or to protect the fine fabrics of their evening-wear from the elements. This cape was considered a fashion cape to accessorize the dress rather than provide any functional protection. Capes were especially helpful where a coat would have crushed or hidden elaborate garments such as this one. The cape itself reaches to the knees and is decorated with the same sequined embellishments as the dress. Additionally the cape features a gauze ruffle on the neck and down the front center opening.