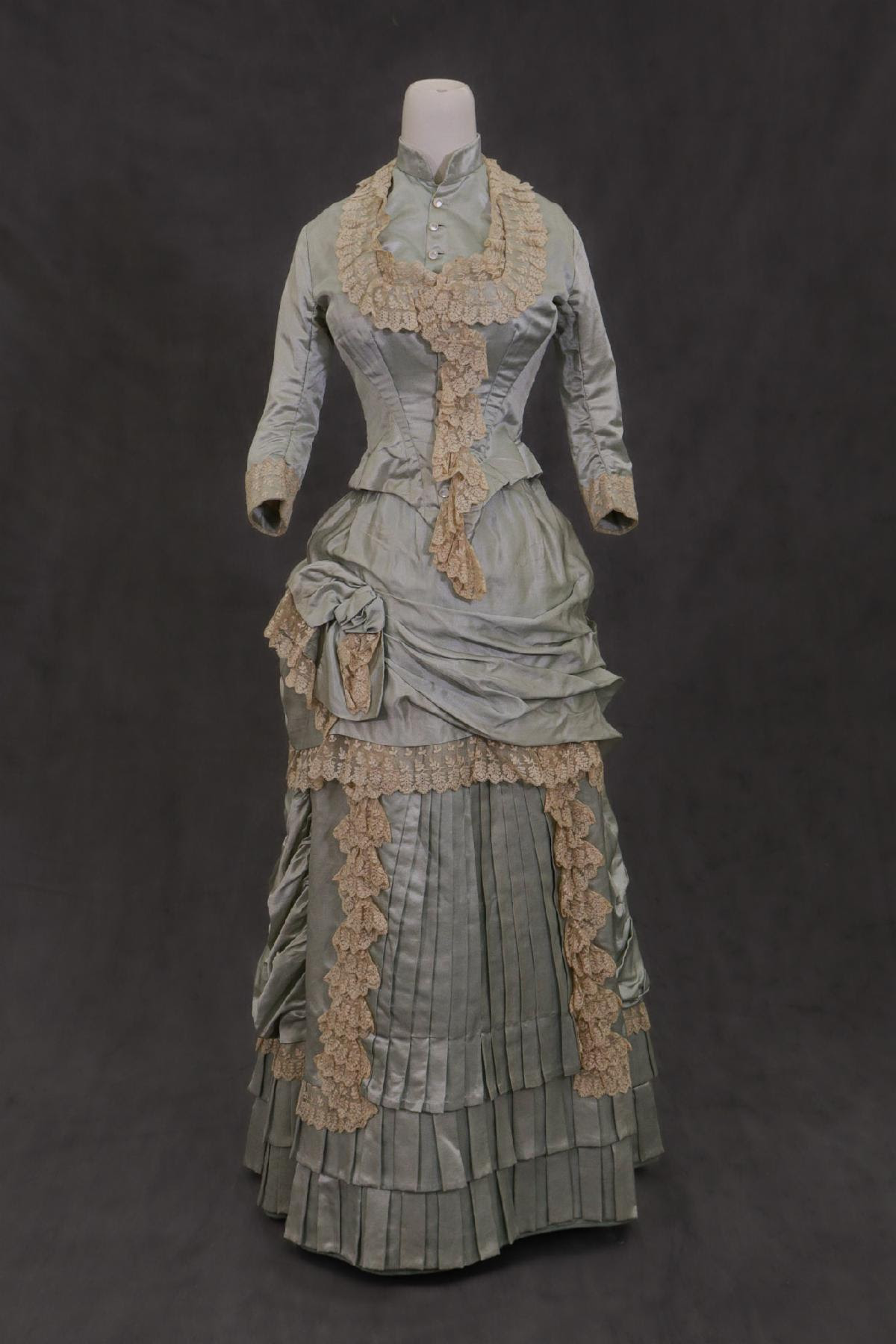 Clothing and Textiles: Late 1870s Light Blue Satin Wedding Gown
In honor of the opening of the Museum's highly anticipated exhibition, I Do: The History of Wedding Fashion and Tradition, we are highlighting this beautiful c. 1878 wedding gown. It was donated in 1970 by Ruth Lippman Ott of Wilton, Connecticut.
While not the typical white wedding dress most would associate with bridal fashion in the modern era, this light blue satin dress would not have been entirely out of place with its cool hues in 1878. The "traditional" white wedding dress started as a trend in 1840 when Queen Victoria chose to wear a white bridal ensemble in her wedding to Prince Albert. However, even into the 1870s it was not uncommon for brides to wear different colors depending on their preferences, or simply their best dress. (One of the most dramatic dresses in the exhibition is a brown dress worn because it was its owner's best.)
This blue dress is a marvelous example of women's fashion in the late 1870s, featuring a small bustle and a princess line bodice. The skirt is embellished asymmetrically with elaborate drapes and tucks, and the hem ends in a double row of box pleats. Trims became increasingly elaborate in this decade as dresses started to become weighed down with flounces, bows, laces, and tassels to create some of the most complex fashion designs in history. The introduction of the first synthetic dyes in the 1850s created an increase in brightly colored clothing. In keeping these trends in mind, we assume that this bride wanted to be extremely fashion-forward in her blue gown.