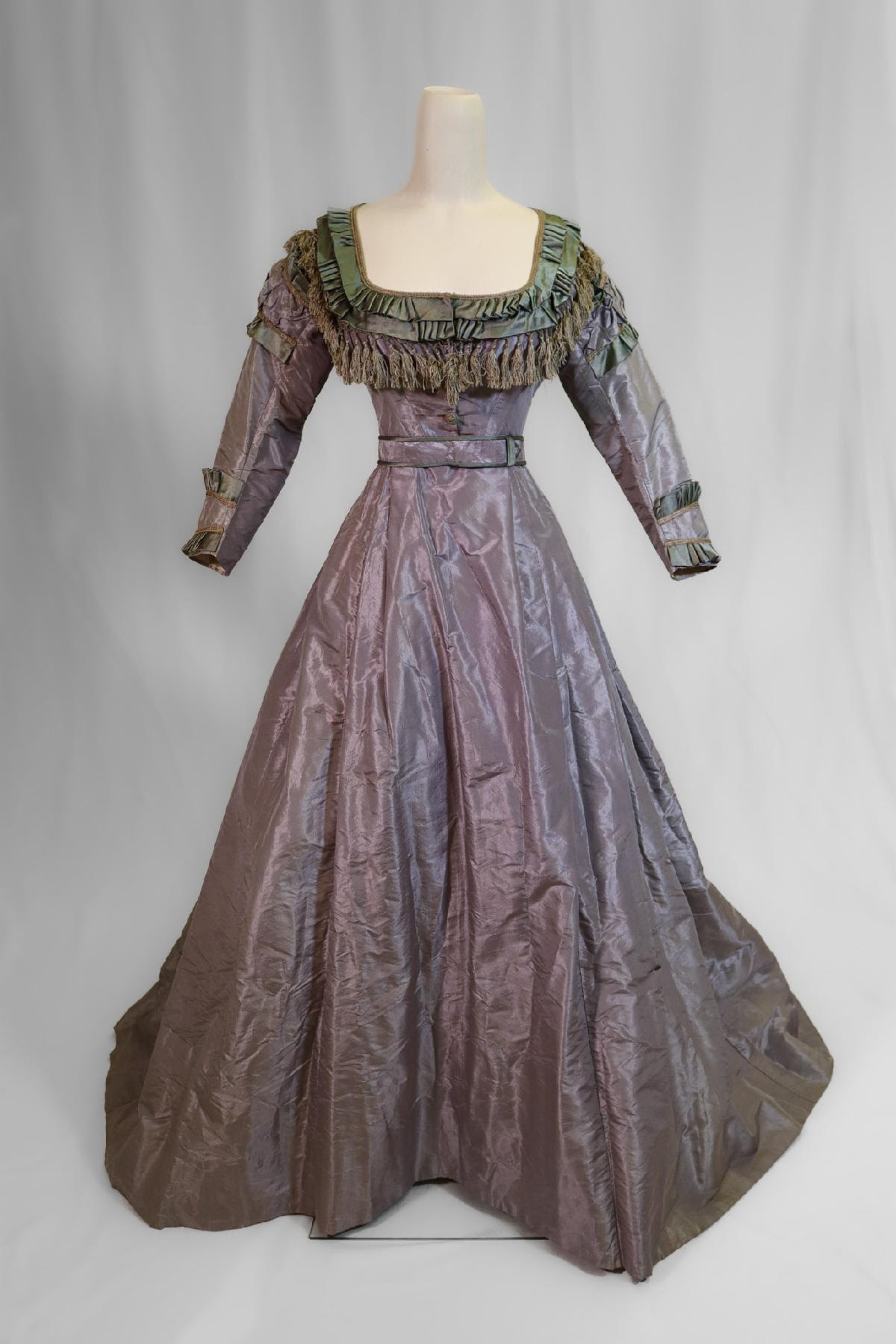 Clothing & Textiles: 1870s Lavender Silk Taffeta Dress
Elizabeth Gaskill Coombs donated this in 1991. Elizabeth was one of the first to enlist in the Women's Reserve of he United States Naval Reserve during World War II. She trained naval aviators and worked in Naval Intelligence in Washington D.C. Afterward, she lived in New Canaan with her husband, Dr. Harrison S. Coombs, and their four children, where she was an active member of the community for many years.
There was no information given when the dress was donated about who wore it or where. It is possible that this dress had been in Elizabeth's family for generations.
The trend for the broad skirts of the previous decade started to slowly disappear during the 1870s as women turned towards slimmer silhouettes. Bodices remained tightly fitted, fastened at the front, and skirts were often accessorized with a large bow at the back. Blue-purple appeared as a popular color at this time, and this particular gown offers a beautiful example of this trendy color in an iridescent silk taffeta. The fabric's shiny quality changes the colors from grey to purple in various lighting. Afternoon gowns in this decade often had square necklines, which were almost always trimmed with ruffles, ribbon, lace, and in this case, tassels. The olive green trim around the neckline is echoed along the wrist-length sleeves, and can additionally be seen on the detachable belt. The belt is embellished with a decorative sash that falls down the back of the skirt.