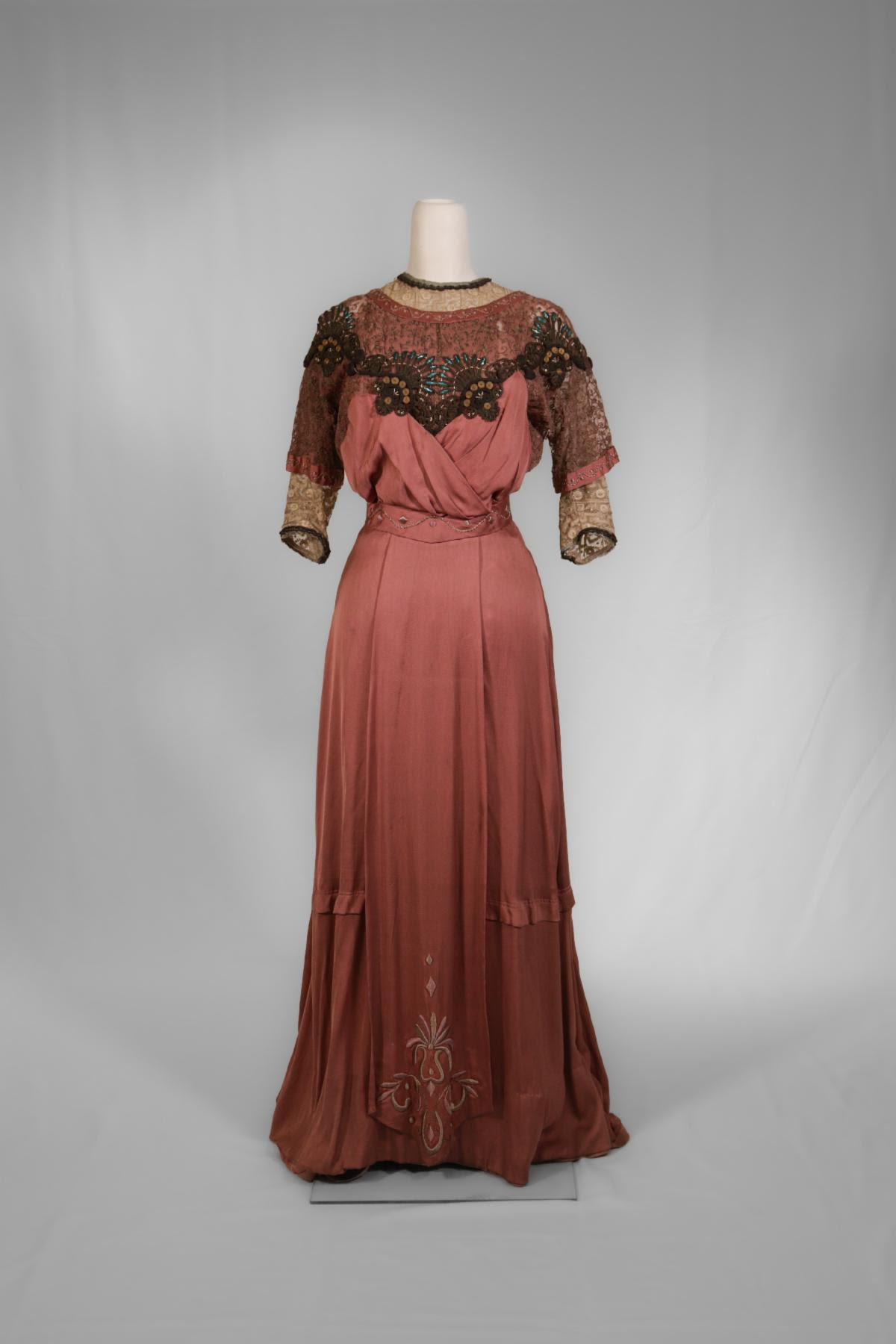 Clothing & Textiles: Early 1900s Orientalism Movement
This gown from c. 1909 was donated in June 1969, but the donor is unknown. The gown features dusty rose-colored silk skirts with an elaborately beaded and embroidered neckline and bodice. The sleeves are three-quarter length lace and embroidered mesh, and the hem of the skirt has matching embroidered panels on the back and front center. The blue beads on the bodice are made from twisted glass, and the embroidered design that covers much of the top of the dress has been created from stiff metal embroidery thread.
The Orientalism movement of the 1910s took off when the Ballet Russe performed "Scheherazade" in Paris, inspiring French couturiers such as Paul Poiret to incorporate opulent decorative elements and vibrant colors into their garments. Neoclassic columnar gowns with new draping techniques and bright beadwork, which can be seen on this dress, took center stage in women's fashion. The fan-like motifs created with embroidery and glass beads are reminiscent of fan palms, which captured the minds of the Edwardian era, and were associated with the Orientalist movement as they were often found in warmer, more tropical lands.