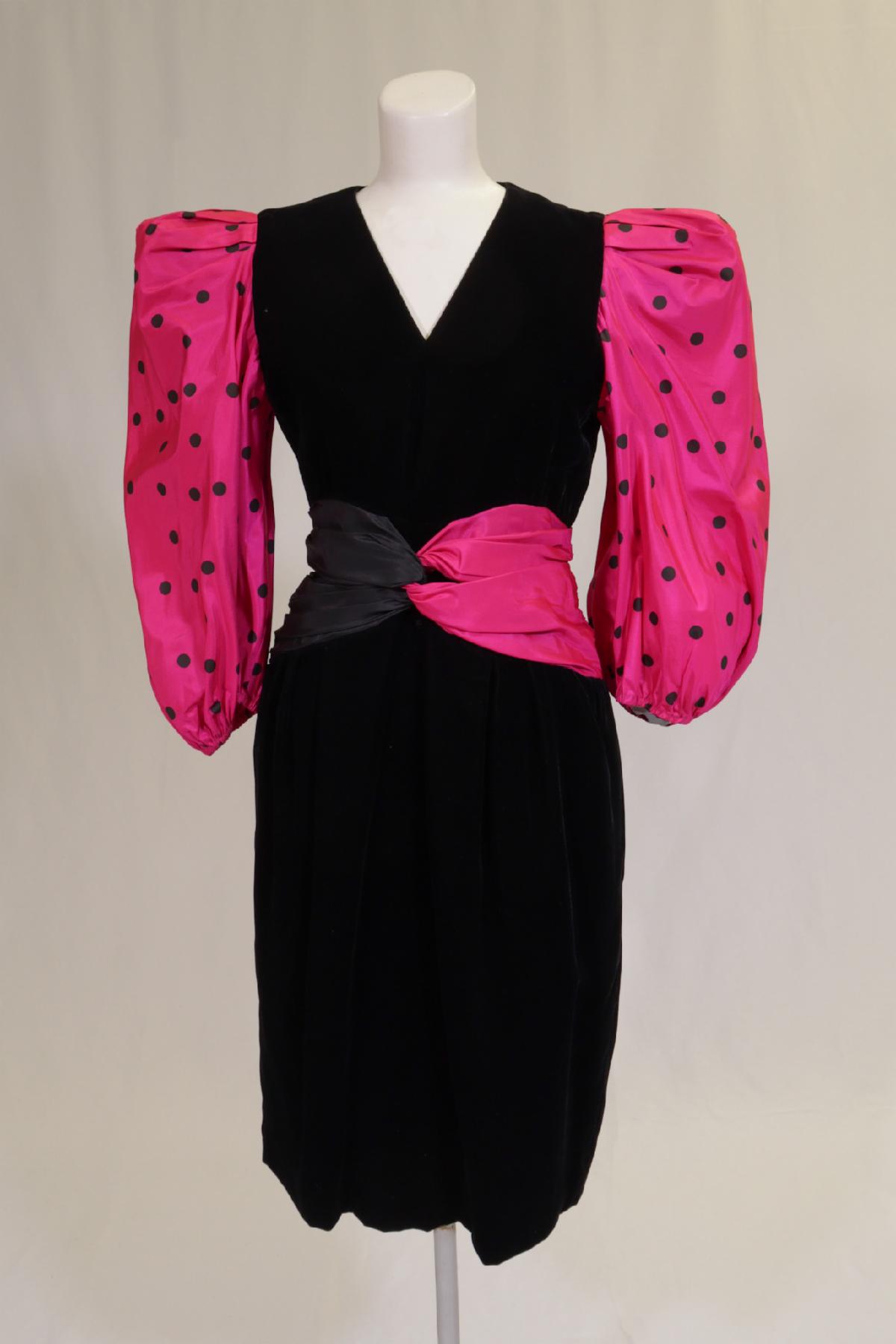 Clothing & Textiles: 1980s Power Dressing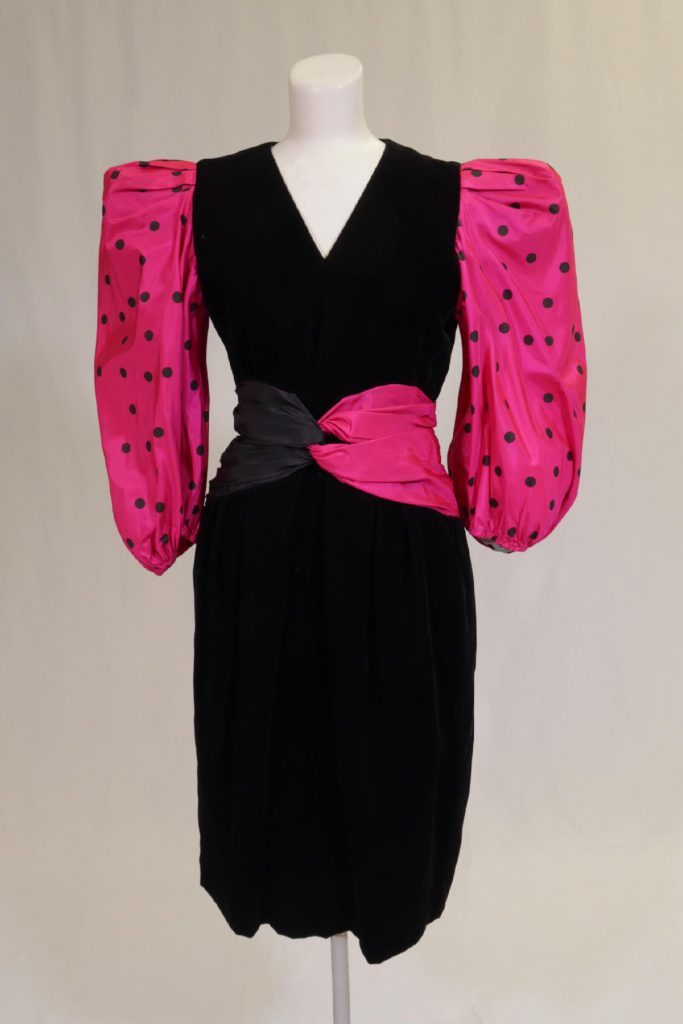 This 1980s dress was donated to the New Canaan Museum & Historical Society by Anne Palmer, and was owned by her mother, Ruth Bishop Clark (née Colman). The dress was purchased and worn in Toronto, where Mrs. Clark lived with her husband and children. Mrs. Clark had a passion for clothing and a great eye for spotting new fashion trends. She worked with a personal dresser, Mrs. Jeffries, at the St. Regis Room in Simpson's Department Store in Toronto, and included in her wardrobe early Geoffrey Beene and Bill Bass pieces. In addition to her love of fashion, Mrs. Clark was an excellent golfer and curler, and enjoyed socializing at the clubs where she played these sports. Her daughter, Anne, served as director of education and volunteers at the NCM&HS and is a resident of New Canaan with her family.
This black velvet, knee-length dress features voluminous fuschia silk sleeves with a polka-dot pattern. A matching fuschia and black faux belt embellishes and cinches the waist. A interior label reads "Carven Boutique." Marie-Louise Carven was a French designer who specialized in clothing for petite women, because she herself had always been too short to wear the creations of top couturiers. In 1950, she launched a collection inspired by Gone with the Wind to coincide with the film's release in France. Carven was one of the first fashion houses to stage runway shows around the world, and was the costume designer for eleven films including Manon (1949) and The Red Shoes (1948).
The 1980s was a decade distinguished by its "power dressing". This reflected a shift in women working in high-powered positions and using fashion to be taken seriously. Padded shoulders and bold accessories aided this look, and it became increasingly more important to be seen wearing designer clothes. This Carven dress demonstrates the bright, bold colors that were favored during this period, and showcases the large puffed shoulders and sleeves that became an iconic part of the 1980s fashion scene.
The dress was last on display at the NCM&HS's Mad for Modern 2018 party honoring past President Susan Bishop.