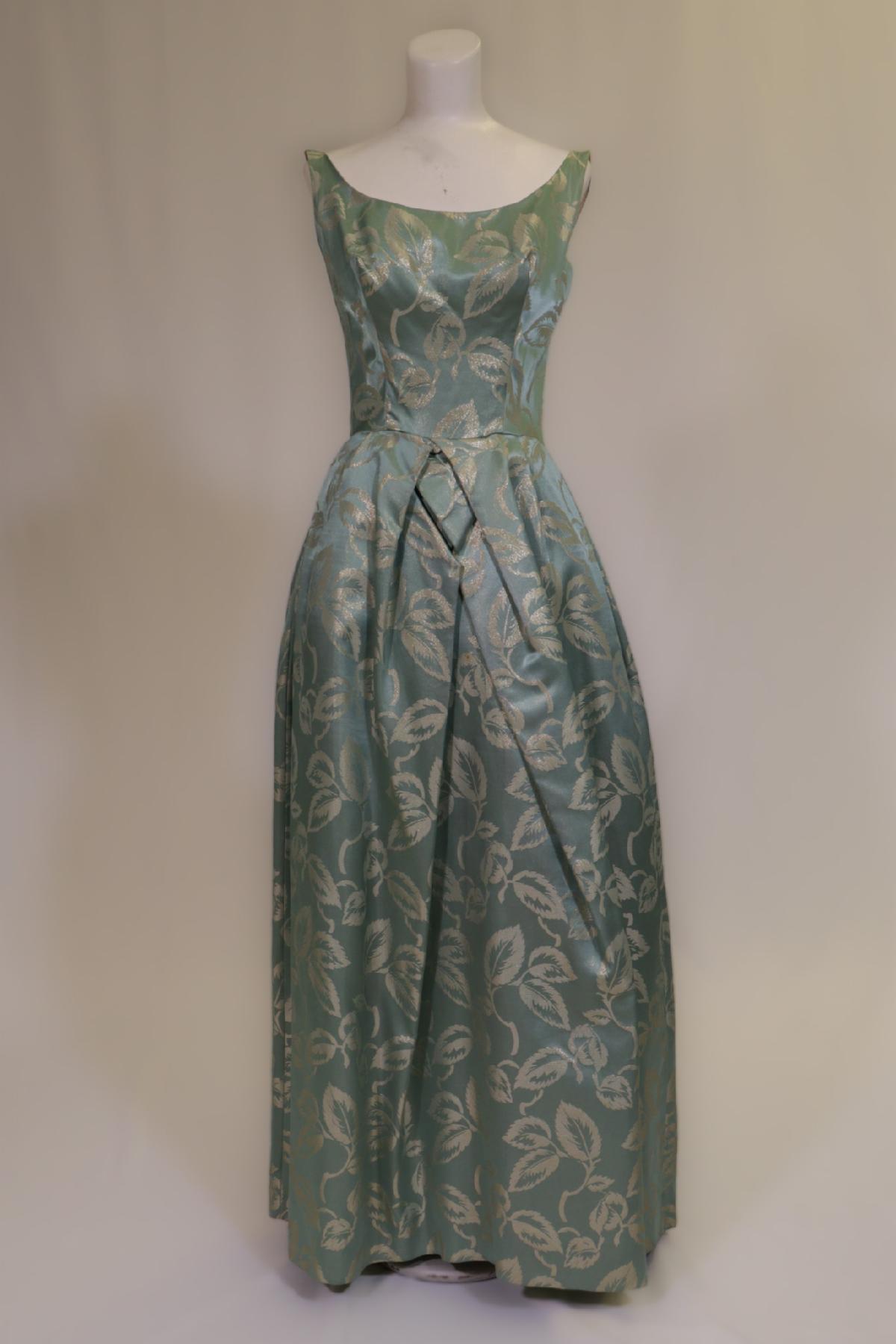 Clothing & Textiles: Circa 1968 Green Lamé Damask Dress
This 1968 green lamé damask evening dress was donated by Thomas DeLong and his wife, Katherine (née Clark), who were married at St. Marks Episcopal church in 1968. Katherine grew up in New Canaan on Wahackme Road, and attended New Canaan Country School. It is possible that the dress was worn by the bride on a number of occasions leading up to or following her wedding.
The Museum's green gown features a large silver leaf pattern with a fitted, sleeveless bodice and floor-length skirt. The front of the skirt is pleated at the waist in a triangular design. The label indicates that he dress came from "The French Shop, Stamford, CT." The French Shop was a popular retail store located at 55 Bedford Street that offered smart clothing for New Yorkers and Connecticut residents looking for elegant fashion outside of the city.
The lady-like elegance from the previous decade was one of many trends in womenswear in the 1960s. Jackie Kennedy was considered a style-icon in this period and had a big impact on the well-fitted, sophisticated styles to come out of this decade. Evening dresses such as this green gown were usually sleeveless and shaped like a column, sometimes with pleats at the back.