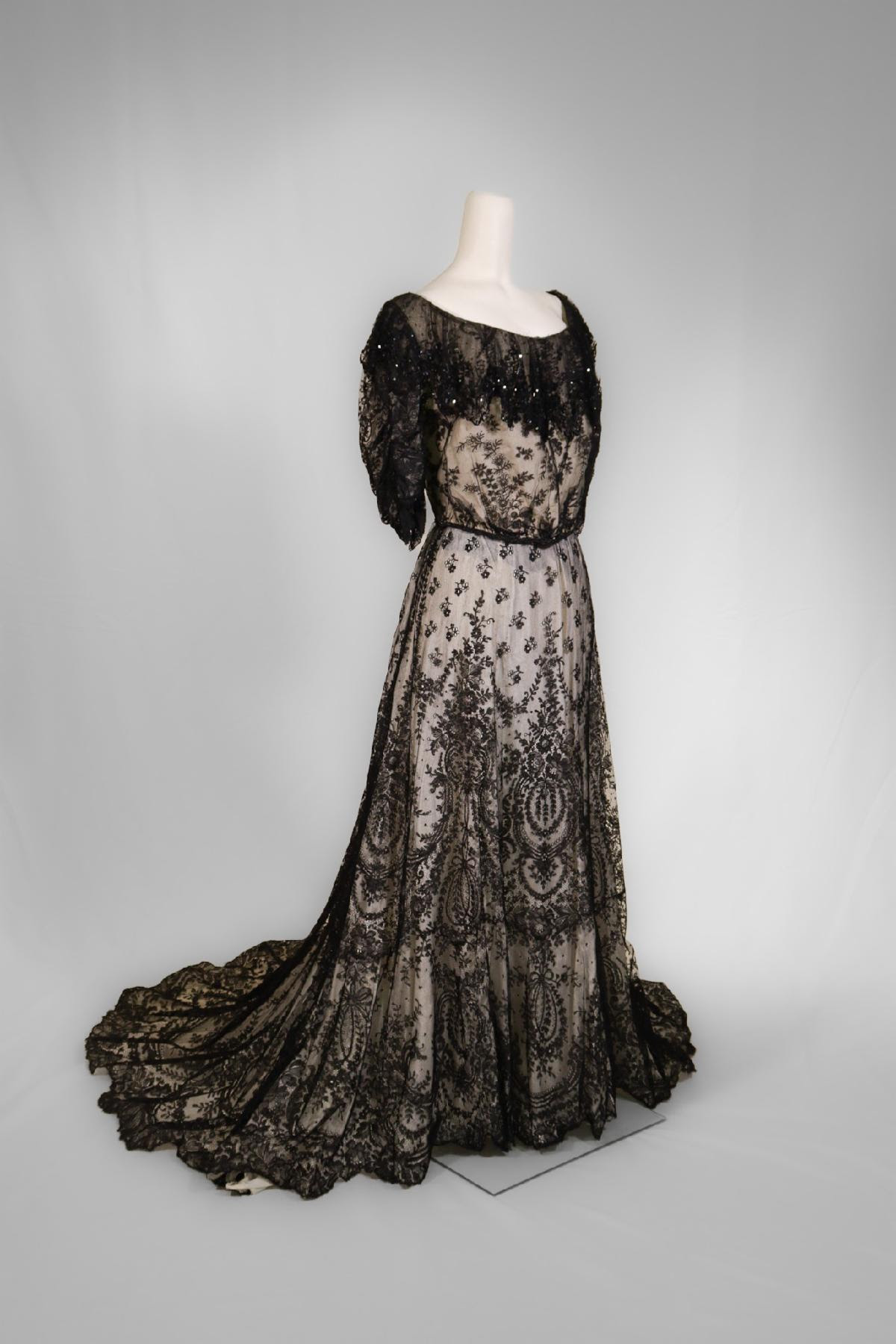 Clothing & Textiles: Early 1900s Black Lace Gown
This black lace gown c. 1905 was worn by Mary Eileen Mossman, the wife of Connecticut Congressman Ebenezer J. Hill, who served from 1895 to 1917. Her daughter was Elsie M. Hill who, along with her two sisters, worked as a prominent leader of the women's suffrage movement of the early 20th century. The family lived in Norwalk, Connecticut, and the dress was donated by Mary's granddaughter, Hazel Runyon Latham, and her husband, Leslie Latham.
The black chantilly lace and white taffeta skirt fall to the floor with a short train flowing behind in a semicircle. The skirt can be paired with a choice of two matching tops, one with a high neckline and the other with a wide, low neckline. The two separate bodices that accompany this skirt allow the owner to transition seamlessly from day to night simply by changing her top, as wider necklines were more appropriate for evening wear. The skirt follows the simple trumpet silhouette of the early 20th century, falling closely around the hips and opening up at the bottom. Both bodices are embellished with matching black chantilly lace and black sequins at the shoulders.