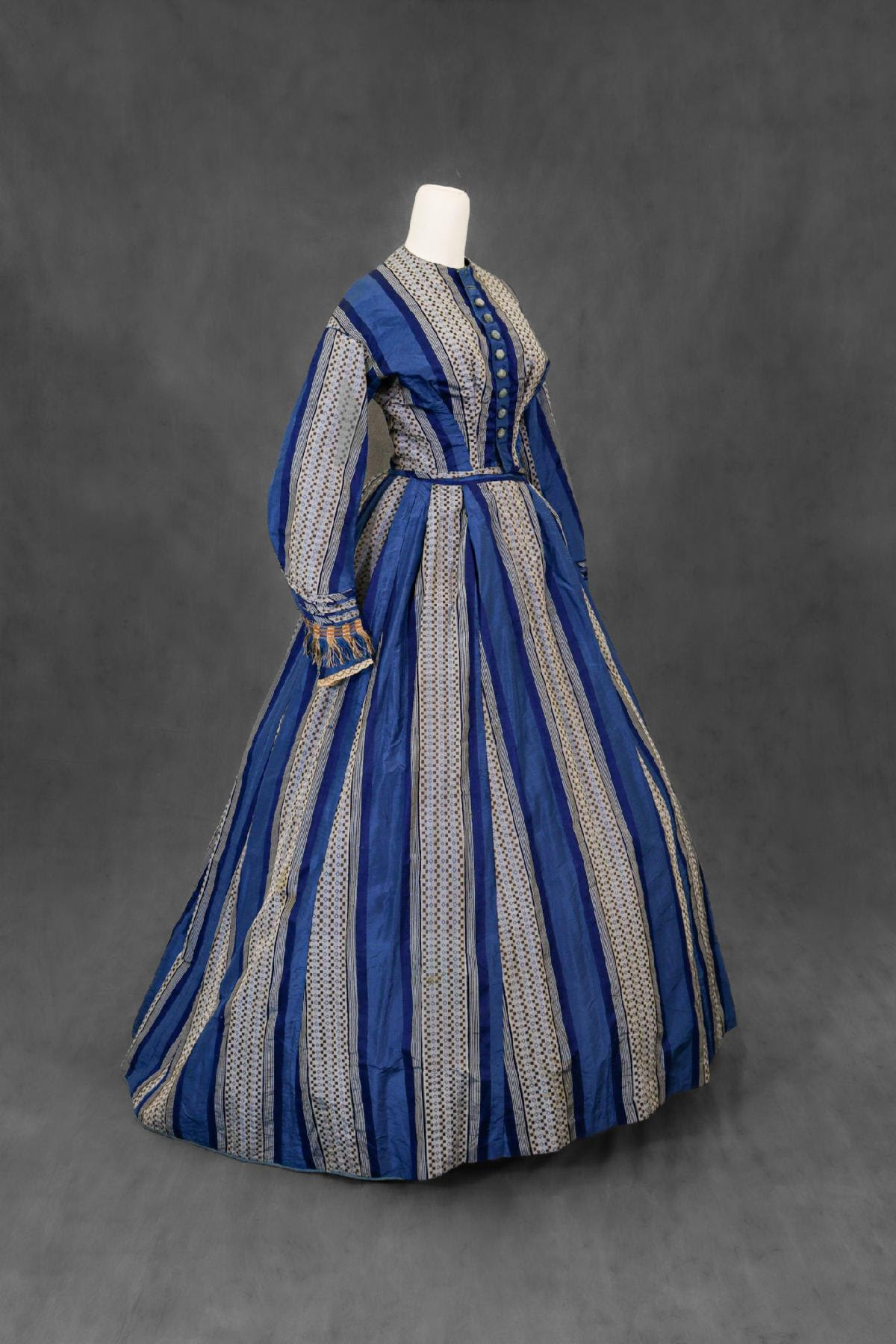 Clothing & Textiles: The Vibrant Dresses of the 1860s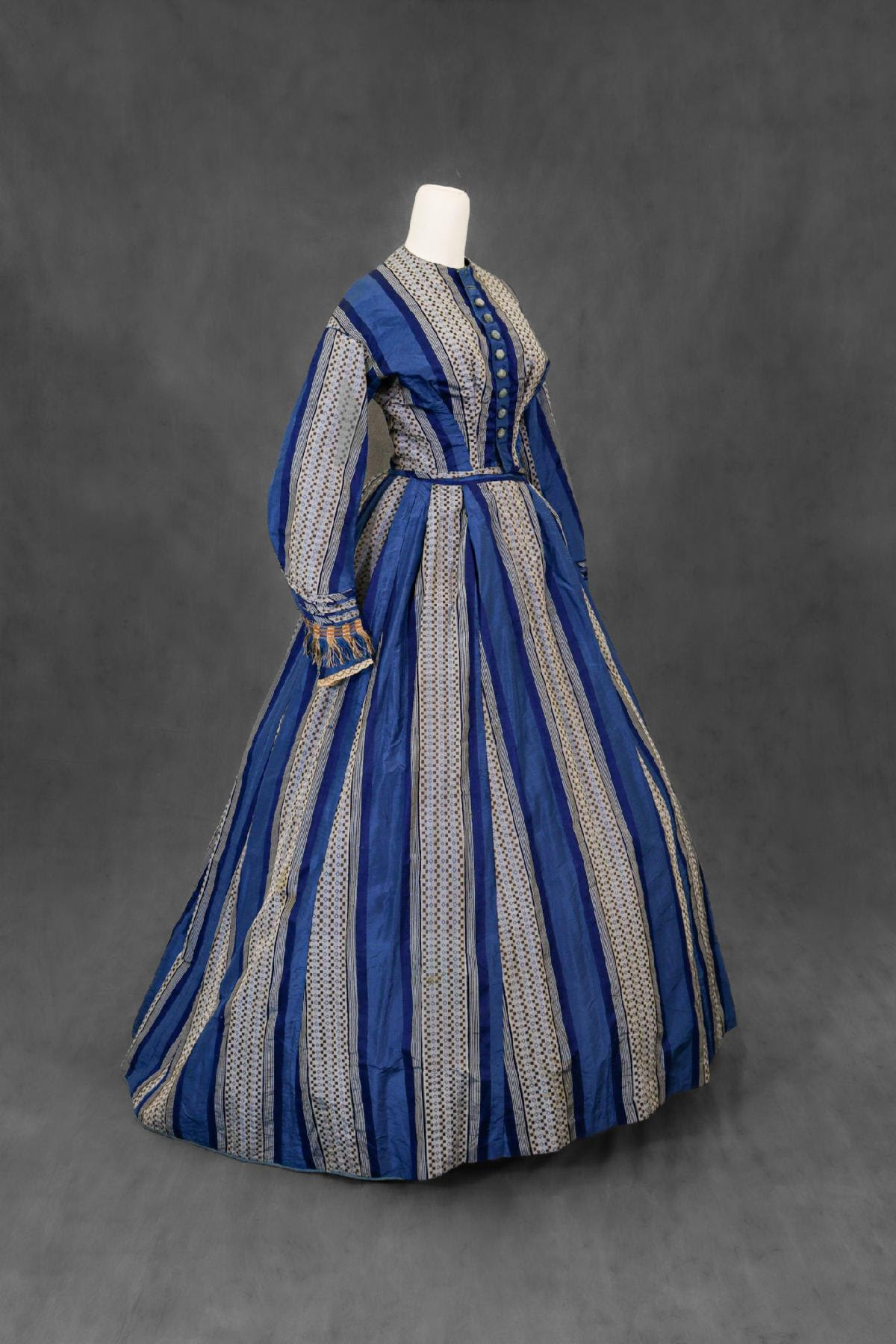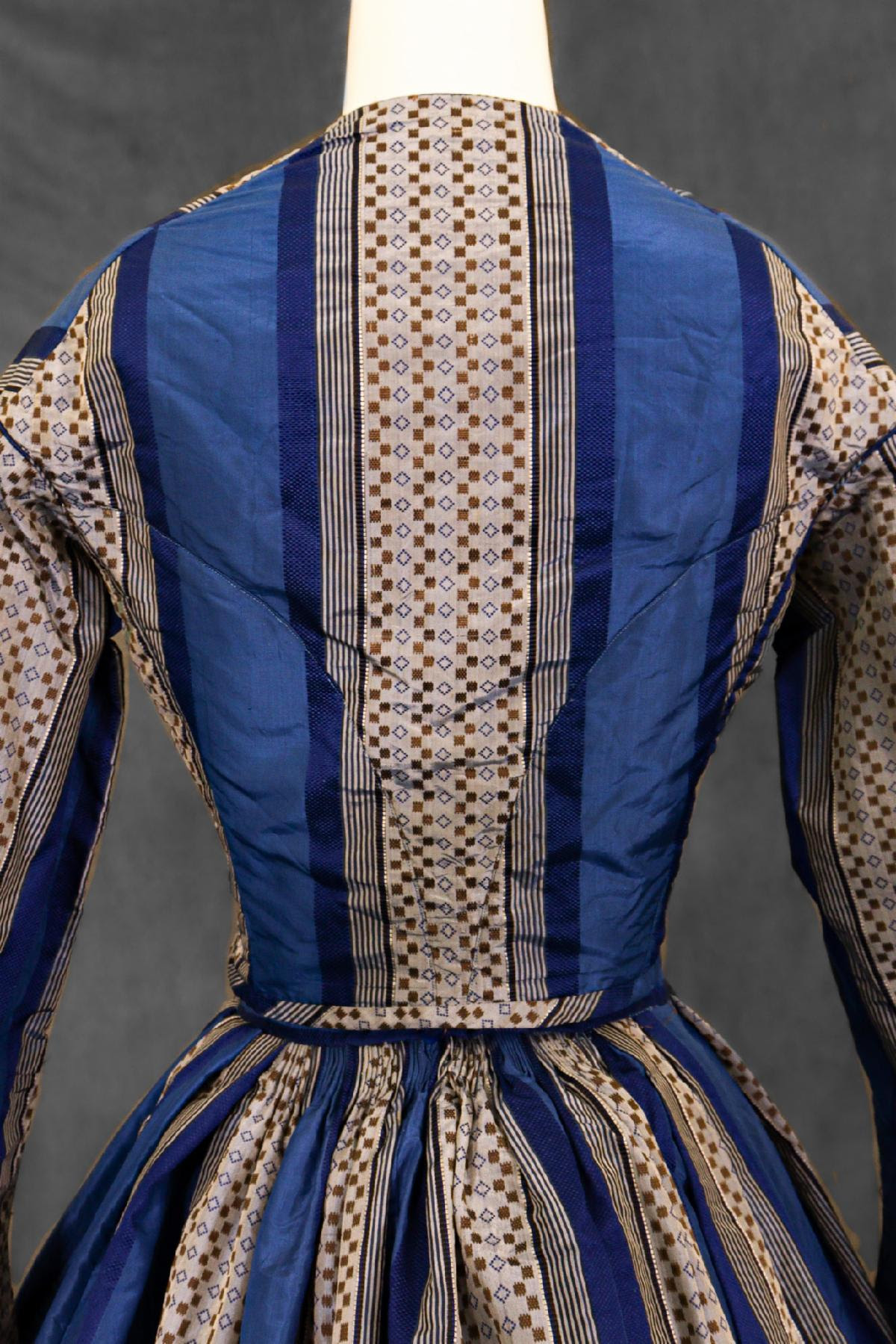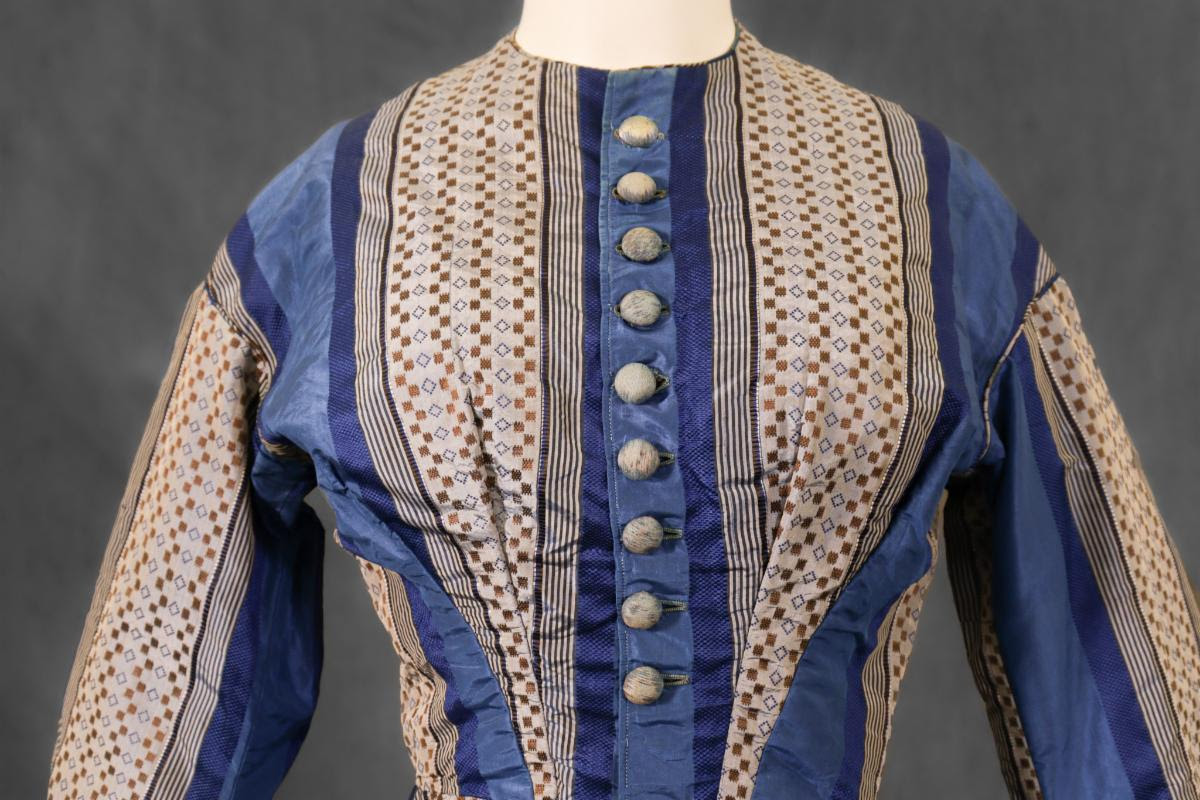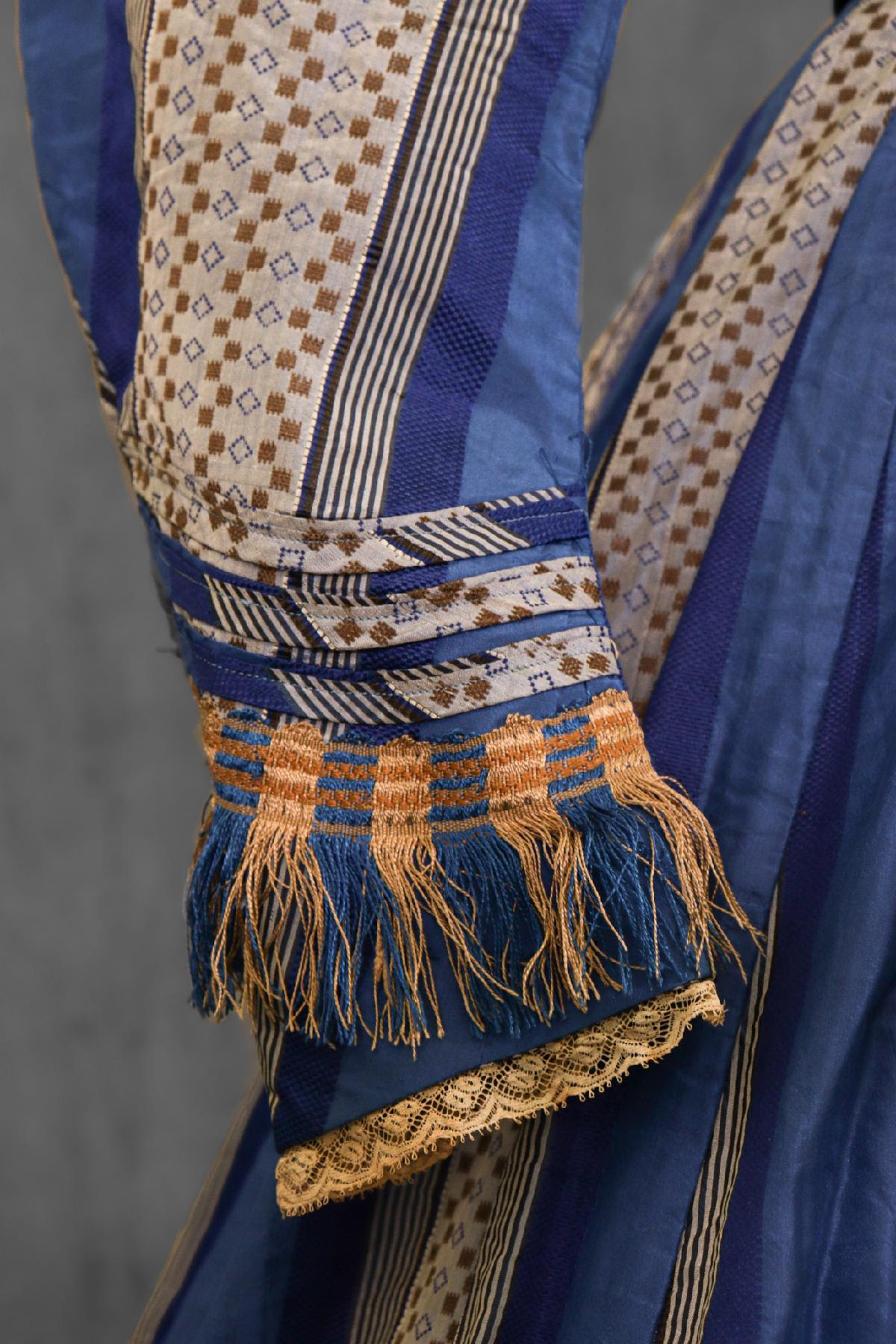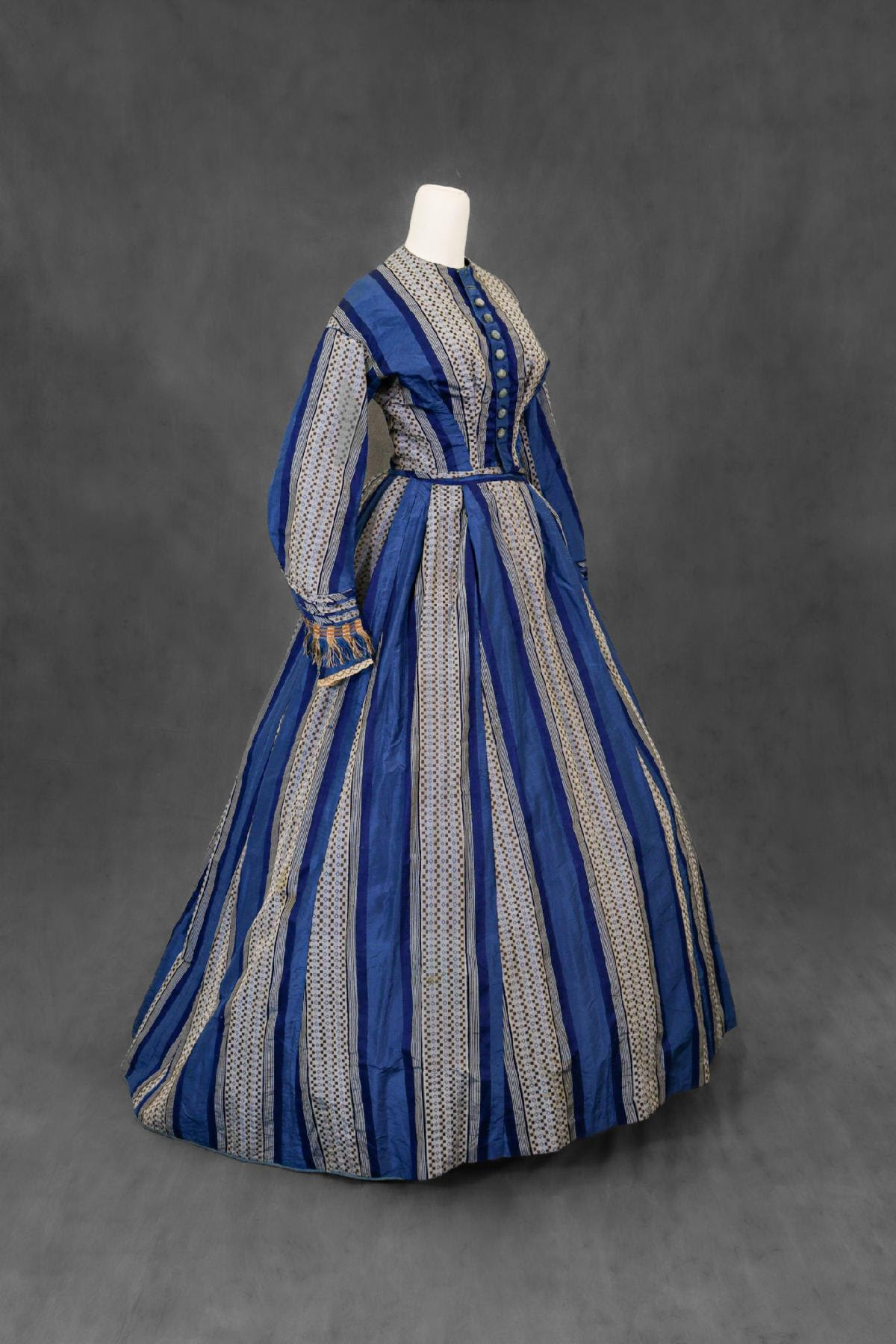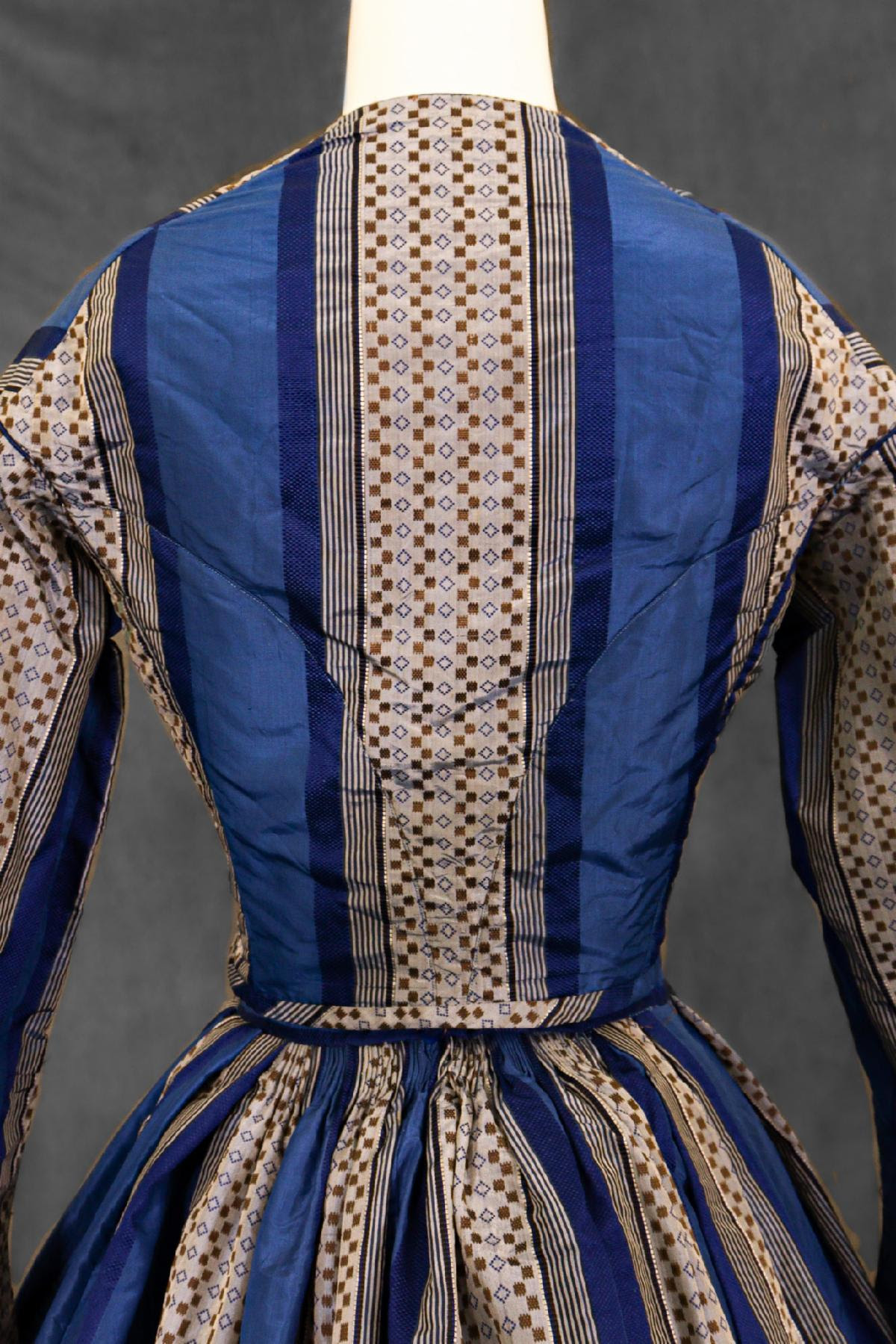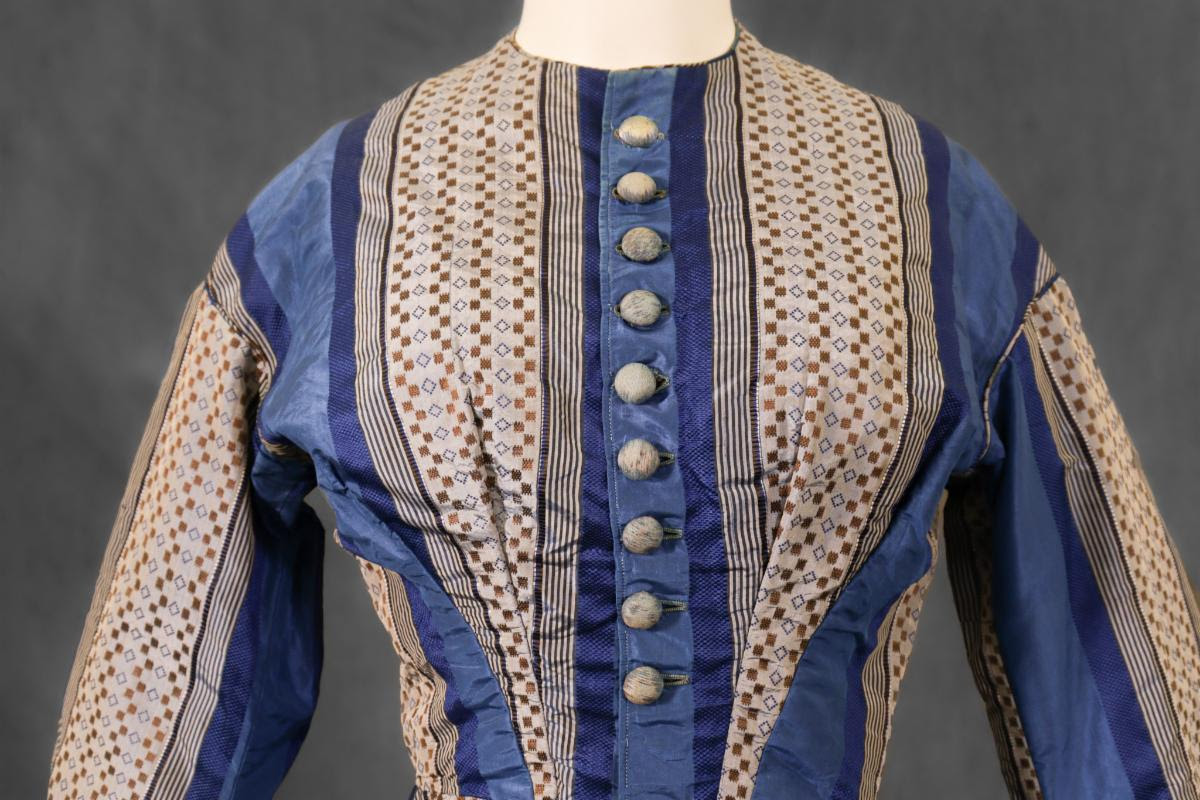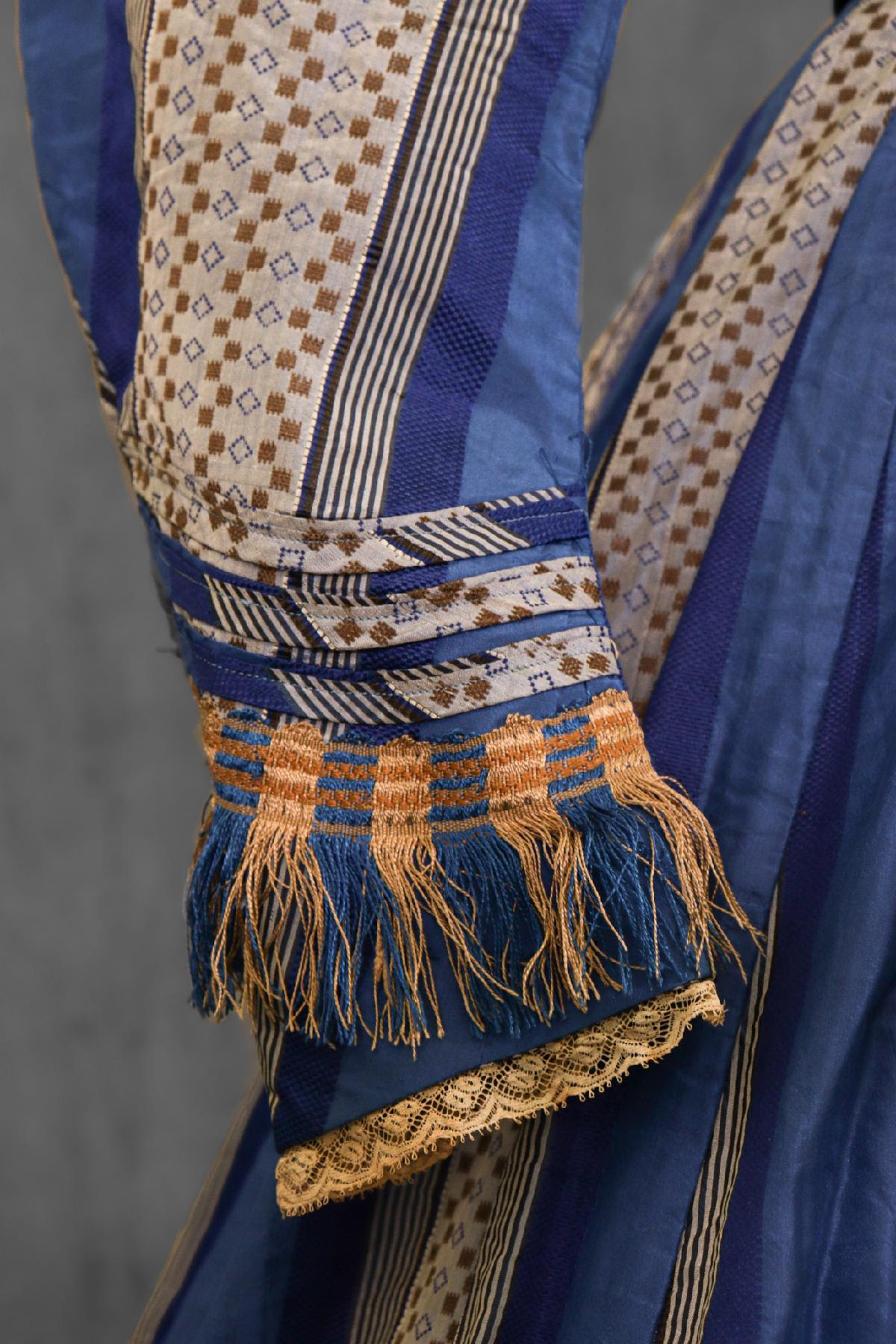 This 1860s blue striped taffeta dress from the 1860s was donated in 1977 by Freida Levy of Westport, CT. The original owner is unknown, although it came from a house in Darien.
Dress Fashion of the 1860s
Women's fashion of this decade was characterized by enormous "bell" shaped skirts which were made possible through the use of crinolines and hoops. Fashion pamphlets from the period predicted the enormous crinoline would go out of fashion quickly, but it remained popular because Empress Eugenie of France continued to wear it throughout her reign.
The large bishop sleeves emphasize fullness at the elbow and taper at the wrist, which feature gold and blue fringe. The dress would have been worn during the day, because evening gowns had off-the-shoulder necklines and short sleeves.
Due to technological advancements in fabric dyes around this time, clothing was being produced in exceedingly vibrant colors. Aniline dyes were much more intense than the traditional natural dyes, and provided manufacturers and consumers with a vast array of color options. It is possible that this blue dress was made with such dyes to achieve the bright hues we see today.