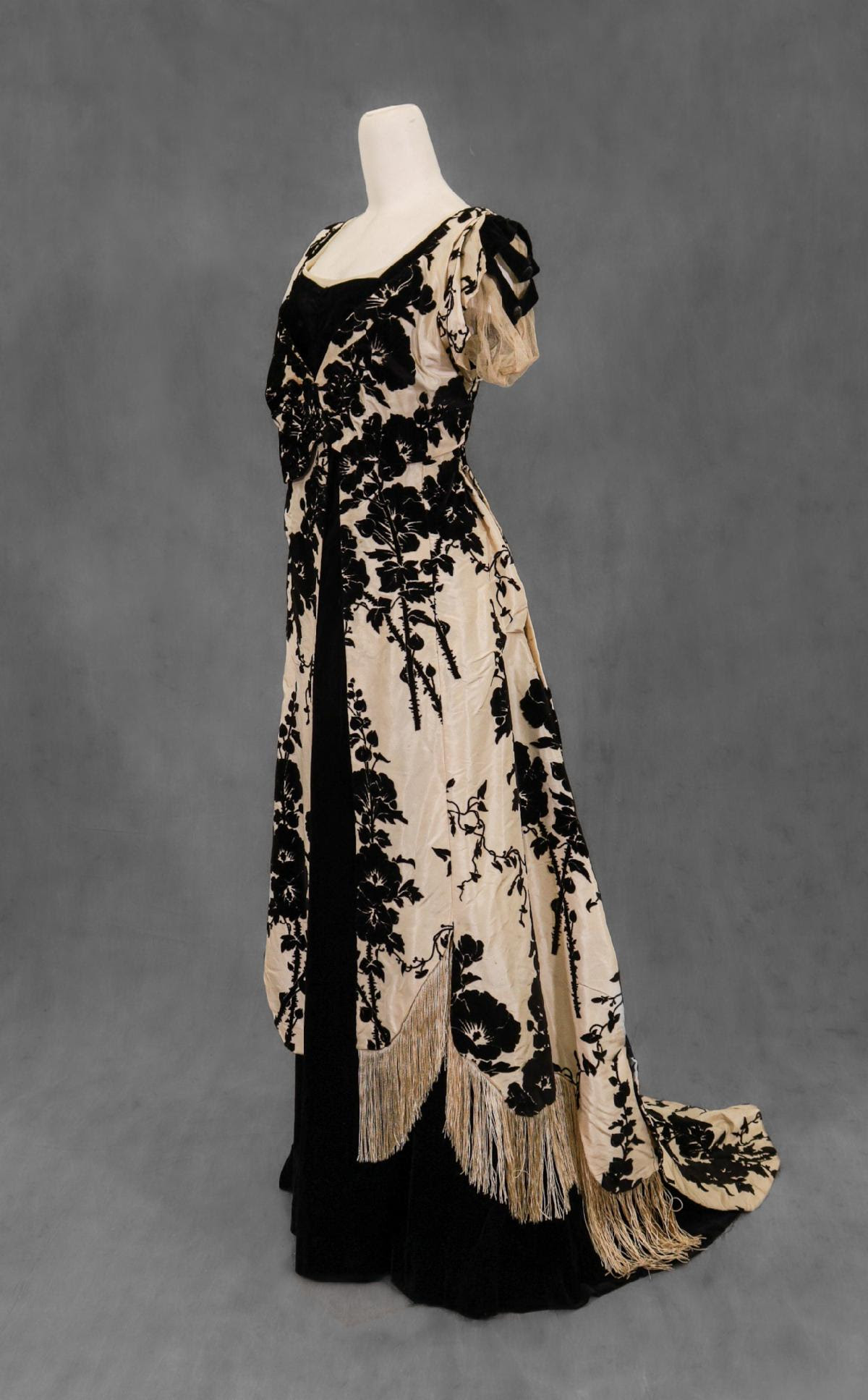 Clothing & Textiles: Early 1900s Ivory Taffeta Gowns
This ivory taffeta gown with black velvet embossed flowers was worn between 1900-1907 and is a striking example of ball gowns from the first decade of the century. Unfortunately our museum records do not indicate the owner or donor of this gown.
Fashion at the turn of the century was dictated by the introduction of the s-bend corset, which created a soft, feminine silhouette. Evening gowns had small, drooping sleeves, and bodices were lightly fitted or gathered at the front to create a "pigeon breast" silhouette. Skirts ended in a small train, so as not to interfere with dancing.
Rich trims of taffeta and velvets were seen in abundance, especially in cooler months. Black velvet was not usually worn by a young woman, but rather by a chaperone or patroness of the events. Due to the nature of the short sleeves, the wearer of this gown would have worn elbow-length gloves to complete her ensemble.
The dress is made with exquisite craftsmanship and it is evident that the creator took great care to line the flowers up on the back of the dress to create a symmetrical design. Indeed upon closer inspection of the bodice, certain flowers on the bodice have been seamlessly added or sewn over to create the illusion of a perfect design, whereas the majority of the flowers have been woven into the fabric of the dress itself.